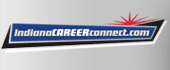 Job Information
Goodwill Indy

Coach - The Excel Center Anderson

in

Anderson

,

Indiana
POSITION SUMMARY
The Excel Center® is operated by Goodwill Education Initiatives, Inc., a not-for-profit organization formed by Goodwill of Central & Southern Indiana.
The Excel Center addresses needs outside the classroom, provides free drop-in child care centers, offers free transportation assistance, and gives students the ability to balance school and work schedules. The Excel Center allows students to learn at their own pace and complete their educational requirements throughout the year.
At all of our locations (https://excelcenter.org/locations/) , students develop supportive relationships with staff and classmates to encourage progress and academic engagement. Students often work in teams that meet weekly to offer support, talk about the challenges of balancing school and life circumstances, and celebrate achievements and milestones.
Coaches are integral staff members in the Excel Center. Their primary role is to promote continued student engagement in the Excel Center and to serve as a student advocate. Each coach is responsible for a caseload of students, typically ranging from 65-80 students. In order to support student learning and productivity, coaches build relationships with students and provide resources to remove barriers from their educational progress. Effective coaches understand how to triage their caseloads by managing their core responsibilities while also being responsive to student crises as they arise.
The core responsibilities of life coaches fall under three primary umbrellas:
Building Relationships
Provides support (i.e tutoring and substituting), works closely, and maintains open communication with leadership, staff, and students to support student success.

Attend all team and professional development meetings.

Becomes part of a reliable alliance to ensure student engagement.
Tracking Student Data
Manages and monitors student's information to ensure academic progress, develops class schedule, and directs students on a path that leads to graduation and postsecondary success.
Guide Students in Overcoming Obstacles/Problem Solving
Initiate and maintain contact with key community partners (community agencies, educational institutions and employers) to enhance the menu of support services provided to students.

Identifies and connects students to community resources to remove barriers and support academic and/or personal goals
Setting and Maintaining a Positive School Cultural
Modeling professionalism

Conduct effective crucial conversations

Enforcing School expectations.

Strong building presence.
POSITION QUALIFICATIONS
Bachelor's degree

2 years of experience in social work, counseling, advising, academic guidance or related field.

Experience working with high school age students in a non-traditional setting and/or in adult education setting highly preferred.

Superior verbal and written communication skills.

Strong meeting facilitation skills.

Bi-lingual in English and Spanish highly preferred.

Has working knowledge of computer programs to perform clerical tasks: Google Applications (specifically Gmail), School Information Management System, Excel, Word and Internet Explorer.

Demonstrated ability to develop relationships at all levels and to relate to a diverse population.

Requires occasional local travel/transporting individuals. Valid driver's license, up-to-date auto insurance, and good driving record.

Awareness of community resources.

Ability to embrace change positively, strong planning and organizing skills, independent, self-manager.

Outstanding role model for professionalism.

Must be able to successfully pass a background check.

Ability to gather and analyze data for informed decision making
BENEFITS
Full-time employees may participate in a comprehensive benefits program that includes:
Continuing education and leadership development

Comprehensive health plan

Paid time off (PTO)

Life, dental and vision insurance

Short- and long-term disability plans

Nationally recognized preventive health and wellness program

Section 125 pre-tax health spending account, dependent care spending account and premiums

Retirement plan with generous match or contribution into Teachers' Retirement Fund for eligible employees.
To learn more about our Mission and Values, pleaseclick here. (http://www.goodwillindy.org/mission/)
Goodwill of Central and Southern Indiana is an EEO Employer/Vet/Disabled
ExcelCenter1
Connect With Us! (https://gwcareers-goodwillindy.icims.com/jobs/7455/coach---the-excel-center-anderson/job?mode=apply&apply=yes&in_iframe=1&hashed=-336151273)
Location(s) US-IN-Anderson
Category Education
Type Full Time
Compensation Commensurate with experience