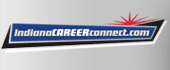 Job Information
RR Donnelley

Manufacturing Supervisor - 2nd Shift

in

Angola

,

Indiana
Manufacturing Supervisor - 2nd Shift 
Manufacturing
Angola, IN
•
ID: 51397
•
Full-Time/Regular
There is no sponsorship available for this position!
nO patrocínio não está disponível para esta posição
Your Next Job Awaits You at RRD in Angola, IN!
We have an immediate full time opportunity for a
Manufacturing Supervisor on second shift!
The label industry is one of the fastest growing segments of printing in the world. The RRD Angola Labels Facility manufactures custom pressure sensitive labels, linerless labels, specialty forms and imaged product for many nationally recognized brands.
We are committed to providing a quality product with superior customer service. Our employees enjoy 8 hour shifts in a 184,500 square foot climate controlled/clean facility, strong starting pay and opportunities to develop and grow.
We have a comprehensive, full-time benefits package that includes: medical/dental/vision and life insurance, short/long-term disability,401(k), health savings and flexible spending accounts, and more. We believe in promoting from within, so there is definitely opportunity for growth at RRD. Grow to where you want to be.
Join a Growing Team!
SUMMARY
Responsible for first-line direction of non-exempt employees involved in print production, bindery finishing, or shipping and receiving operations. Reviews production schedules, material and manpower resources. Assigns employees to maximize production objectives, maintain quality and attain output requirements. Informs assigned employees of production and material problems and coordinates with support groups to resolve problems affecting schedules. Participate in establishing and modifying operational methods and processes by recommending changes in materials, equipment and procedures. Maintain a variety of reports, records and production documentation to reflect schedules, performance, methods and the like.
ESSENTIAL DUTIES AND RESPONSIBILITIES include the following.
Drive safety and quality first culture.

Resolve daily safety, quality, and production concerns.

Administer quality corrective and prevention action program for hourly shift employees.

Administer attendance program for hourly shift employees.

Participate in plant focus groups: safety, quality, productivity.

Perform personnel productivity reviews for hourly shift employees.

Conduct weekly toolbox or stand-up meetings as well as monthly department shift meetings.

Respond to sales issues (in-house) telephone, e-mail.

Host sales/customers/supplier visits in-house. May travel to customer/other locations.

Develop/review/enforce budgets and relative issues.

Interact with other departments for service, quality, staffing.

Adheres to and promotes all safety policies and procedures including, but not limited to the proper handling of hazardous waste, lock out - tag out rules and hearing and eye protection policies.

Performs other related duties and participates in special projects as assigned.
SUPERVISORY RESPONSIBILITIES
Responsible for approximately 55 hourly employees on one shift or multiple overlapping shifts. Responsibilities include coaching, counseling, corrective action, and motivation.
PHYSICAL REQUIREMENTS
Must be able to lift, pull and push 20 to 50 pounds occasionally, 10 to 20 pounds frequently.

Must be able to bend, twist and turn frequently.

Ability to distinguish color variation.

Required to stand and move about the facility constantly.
ENVIRONMENT
Subject to hazards from moving equipment.

There is continuous noise in the building; 8 hour duration.

Environmental temperature is stable and controlled.

Floor surfaces are even and made of concrete.
PERSONAL PROTECTIVE EQUIPMENT
Hearing protection and safety toe shoes or boots are required on the production floor.
ATTENDANCE
Punctual, regular attendance is an essential job function of employment with RR Donnelley.

Overtime, including weekend work, is considered a condition of employment.

Consistent attendance and participation at alternating weekly manager meetings.

Flexibility to work any shift is required.
RRD is an EEO/AA including Vets and Disabled Employer
Required Skills
LANGUAGE SKILLS
Excellent communication skills both written and verbal.

Excellent time management skills.

Must be able to communicate well with both supervision and employees regarding problem areas and quality concerns.

Excellent people skills.

Ability to communicate customer and sales requirements.

Ability to read and understand dockets and work instructions.

Must be able to work in a team environment.
MATHEMATICAL SKILLS
Must be adept with fractions, decimals, and multiple units of measurements.

REASONING ABILITY

Must be able to recognize safety issues and immediately formulate appropriate corrective action.

Must be able to decide if product meets customer specifications and make decisions regarding non-conforming product.

Must be able to decide and/or recommend whether product should be sent to customer.

Continuously make judgments regarding quality of products.

Actively involved in customer acceptance of product by aligning process with desired use.

Required Experience
EDUCATION and/or EXPERIENCE
Minimum of high school diploma or equivalent; some college or trade school preferred.

Previous experience in the operation of a printing press or work in a printing environment.

2-5 years demonstrated ability to lead or supervise others.

Good computer skills (MS Word, Excel, PowerPoint, e-mail and production reporting experience).

Some experience in the operation of various hand tools including line gauge, loupe, plate wrench, blanket wrench, brush gauge, ink knife, chisel and punch preferred.

Demonstrated mechanical aptitude and analytical skills.