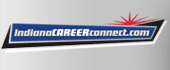 Job Information
RR Donnelley

Process Engineer

in

Angola

,

Indiana
Process Engineer

Customer Service
Angola, IN
•
ID:
50648
•
Full-Time/Regular
SUMMARY
Works on the design, development, fabrication, modification, assembly, installation and/or testing of various mechanical, electro-mechanical, electronic, electrical apparatus and equipment, software, and chemical & physical processes, manufacturing processes, environmental safety, and/or materials under development within an engineering or manufacturing facility. Identifies fundamental processes, designs test methods and protocols, collects and interprets experimental data, performs systems integration and final testing to ensure reliable and world-class product delivery. Frequently interacts with sales, customers, and suppliers.
ESSENTIAL DUTIES AND RESPONSIBILITIES include the following.
Drives safety and quality first culture.

Uses test results to determine fundamental development focal areas, and needed engineering tasks and skills to move these focal areas to completion.

Sets timetables and milestones for assigned project tasks.

Constructs and applies appropriate acceptance criteria for equipment and or process purchases.

May direct responsibility for project creation, timeline and management of project capital/expense.

Works closely and cross-functionally with other engineers, scientists, technicians and manufacturing personnel to produce end product.

Performs varied work that is substantially varied and complex. Works on diverse scope, which requires in-depth analysis.

Regularly exercises discretion and independent judgment involving complex tasks. Works under minimal supervision..

Participates in the planning and preparation of the Strategic Business Plan. Develops/reviews/enforces budgets and relative issues.

Works with sales to support the acquiring of new business, expanding existing business and improving client satisfaction. May host sales/customers/supplier visits in-house. May travel to customer/other locations.

Facilitates, develops and supports team participation and activity in all operations. Promotes the teamwork concept through association.

Acts as a resource for colleagues with less experience; may direct the work of other staff members in a mentoring capacity.

May make on-site visits to customers and/or other locations to assist sales/manufacturing in resolving customer problems or provide solutions that aid in the selling or manufacturing of label.

Adheres to and promotes all safety policies and procedures including, but not limited to the proper handling of hazardous waste, lock out - tag out rules and hearing and eye protection policies.
Performs other related duties and participates in special projects as assigned
Required Skills
EDUCATION and/or EXPERIENCE
Bachelor's degree in discipline related to functional work or role with more than 5 years of relevant work experience OR demonstrated ability to meet the job requirements through a comparable number of years of applicable work experience.

Ability to translate previous work experience in to very good problem-solving skills and appropriately apply proven solutions. Consistently deliver prescribed outcomes in a timely and accurate manner with appropriate guidance. Apply existing processes and procedures to solve problems and may receive guidance for problems that are non-routine.

Ability to apply very good functional computer knowledge in utilizing Microsoft Windows, MAC or other technical tools to complete work assignments. May require knowledge of, or ability to quickly learn specialized software related to the position.

Requires good communication skills, both verbal and written. Able to understand general business concepts and apply them when communicating with diverse groups of people when completing work assignments.

Previous experience with technical and experimental procedures and methods is required.

Previous experience in the operation of a printing press or work in a printing environment required; forms and labels preferred.

Ability to lead multi-functional groups, motivate, train and evaluate staff, and manage customer reporting on progress, costs, etc.

Must have a complete understanding of process design and analysis and organizational planning.

Must be self-motivated and driven individual who is willing to take the initiative. Must be a leader and believe in strong commitment to values.

Must be willing to make difficult (possibly unpopular) decisions. Approachable with ego in check; flexible; high energy level; and integrity beyond reproach.

Must be able to work independently and/or as part of a team.

Must be able to work any hours, including weekends, as needed to get the job done.
LANGUAGE SKILLS
Excellent communication skills both written and verbal.

Excellent time management skills.

Must be able to communicate well with management, supervision and employees regarding problem areas and quality concerns.

Excellent interpersonal skills.

Ability to communicate customer and sales requirements.

Ability to read and understand dockets.
MATHEMATICAL SKILLS
Must be adept with fractions, decimals, and multiple units of measurements.

Must be able to compute rate, ratio, and percentages.

REASONING ABILITY

Must be able to recognize quality and safety issues and immediately formulate appropriate corrective action.

Must be able to decide if product meets customer specifications and make decisions regarding non-conforming product.

Must be able to decide and/or recommend whether product should be sent to customer.

Continuously make judgments regarding quality of products.

Actively involved in customer acceptance of product by aligning process with desired use.
PHYSICAL REQUIREMENTS
Must be able to lift, pull and push 25 pounds occasionally.

Must be able to bend, twist and turn occasionally.

Two-handed operation required to operate personal computer constantly.

Required to stand and move about the facility frequently.
ENVIRONMENT
Office environment with minimal noise.

Environmental temperature is stable and controlled.

Floor surfaces are even and made of concrete.
PERSONAL PROTECTIVE EQUIPMENT
Hearing protection and safety toe shoes or boots are required on the production floor.
ATTENDANCE
Punctual, regular attendance is an essential job function of employment with RR Donnelley.

Overtime, including weekend work, is considered a condition of employment.

Flexibility to work any shift is required.
RRD is an EEO/AA including Vets and Disabled Employer