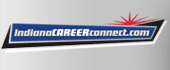 Job Information
Goldman Sachs & Co.

Corporate and Workplace Solutions - Strategic Sourcing Associate - Bengaluru

in

Bengaluru

,

Indiana
MORE ABOUT THIS JOB
WHO WE ARE
The Goldman Sachs Group, Inc. is a leading global financial services firm providing investment banking, securities and investment management services to a substantial and diversified client base that includes corporations, financial institutions, governments and high-net-worth individuals. The firm is headquartered in New York and maintains offices in London, Frankfurt, Tokyo, Hong Kong and other major financial centers around the world.
Founded in 1869, Goldman Sachs has long sustained a commitment to hiring and training outstanding leaders. Our business principles are rooted in integrity, a commitment to excellence, innovation and teamwork. These values enable us to execute successfully a business strategy that is focused on extraordinary client service and superior long-term financial performance for our shareholders.
We conduct our business in increasingly complex markets. Our people must continually find new ways to provide access to capital, manage risk and provide investment opportunities for our clients to enable them to realize their goals. We judge ourselves on our ability to help clients anticipate and respond to changing market conditions and to create opportunities that merit the trust they place in us.
BUSINESS UNIT
Corporate and Workplace Solutions touches every single person at the firm, right down to when our people flash their IDs to come into the building, to the physical building, to the chair they're sitting in, to when they go down to the cafeteria. The remit of our team is to make sure every single one of those things is done in a professional and safe manner where people feel very connected to the organization. Our team is also responsible for the environmental, social and governance efforts in our facilities, communities and supply chain, from managing our carbon emissions to our spend with diverse suppliers. We strive to build great work solutions and experiences.
How We're Organized
The Corporate and Workplace Solutions Division (CWS) is comprised of Corporate and Workplace Solutions and the Office of Global Security. Corporate and Workplace Solutions includes the following pillars: Real Estate, Client Engagement, Spend Management, CWS Engineering and Divisional Management.
Real Estate Encompasses end-to-end strategic real estate work from transactions to facilities. Departments include Real Estate Strategy, Real Estate Development and Facilities.
Spend Management Aligns all commercial advisory and risk management functions that drive operating efficiency. Departments include Product Finance, Strategic Sourcing, Third Party Governance, Procure to Pay and Infrastructure & Transformation.
Client Engagement Reflects partnership with internal clients in developing and delivering world-class solutions for the firm. Departments include Document Management, Events, Hospitality and Travel.
CWS Engineering Aligns all engineering functions integral to the successful performance of the firm. Departments include Workplace Engineering, Client & Production Engineering, Corporate Engineering and Spend Management Engineering.
Divisional Management (COO) Aligns division-wide functions to drive strategic cohesiveness, consistency and efficiency. Departments include Business Unit Management, Communications and User Engagement, Risk and Environmental, Social & Governance.
RESPONSIBILITIES AND QUALIFICATIONS
ROLE OVERVIEW
Strategic sourcing professionals within CWS partner with businesses across the firm in order to foster a competitive (and diverse) vendor environment which mitigates risk and maximizes value. Strategic Sourcing role is to drive informed procurement decisions that create sustainable value at optimal cost. In addition, Sourcing is responsible for helping develop vendor management programs, drive spend compliance through tools and infrastructure and influence increase in diverse spend across the firm.
Reporting to India Strategic Sourcing Lead and Global Category Lead where applicable, the procurement management professional based in Bengaluru, will have a lead role in driving procurement and commercial decisions in vendor expenses. In addition, the role will be responsible for the day to day management of more junior team member(s) when required.
RESPONSIBILITIES
Work collaboratively to deploy category management techniques to develop multi-year global strategies which support the delivery of the firm's commercial and operational objectives Partner with business and functional leadership to understand short, medium and long-term third party requirements including demand management

Responsible for Procurement strategy creation and execution of key initiatives

Identify and implement best practices in procurement, commercial and vendor management

Drive supply side initiatives to reduce or contain risk, and / or create commercial and revenue generating opportunities

Ensure appropriate contract structures / types, pricing models, vendor incentive models, service level agreements, performance indicators and cost models are applied consistently across vendors

In conjunction with the business drive vendor commercial management with the firm's key vendors

Partner with internal and external legal counsel to ensure proper forms of Agreement are utilized, contractor conformance with the terms and conditions of the Agreements, and refinement of Agreements as required

Manage compliance with and provide reporting on the firm's commitments in relation to citizenship, for example CSR and diversity

Facilitate sharing knowledge, experiences and best practice within and across global Strategic Sourcing team

Role based in Bengaluru, with potential for regional travels as required

Basic Qualifications

SKILLS / EXPERIENCE

Minimum five years' experience in Strategic Souring and Category management, particularity in the indirect spend with a preference in corporate services sourcing, real estate development and added advantage if any experience in technology sourcing

Must have strong technical, strategic and project management skills as well as a strong foundation in supply chain management, sourcing and procurement, project management vendor management legal and contracting or operational risk management

QUALIFICATIONS

Bachelors / Post Graduation; and in addition if any relevant professional qualifications

COMPETENCIES

Functional Expertise – Keeps up-to-date with emerging business, economic and market trends

Strategic Approach – Needs to be able to effectively create Category strategies with the ability to influence and guide key stakeholders with sourcing decisions. Needs to clearly understand and articulate the Procurement value proposition and demonstrate clear strategic thinking / intent within work product

Technical Skills – Demonstrates strong technical skills required for the role, pays attention to detail, takes initiative to broaden his/her knowledge and demonstrates appropriate financial/analytical skills

Drive and Motivation – Successfully handles multiple tasks, takes initiative to improve his/her own performance, works intensely towards extremely challenging goals and persists in the face of obstacles or setbacks

Client and Business Focus – Effectively handles difficult requests, builds trust, long-term relationships with clients, helps the client to identify/define needs and manages client/business expectations

Teamwork – Gives evidence of being a strong team player, collaborates with others within and across teams, encourages other team members to participate and contribute and acknowledges others' contributions

Preferred Qualifications

PREFERRED

Experience of successfully negotiating complex, high-profile contracts, including incentivized service level agreements

Excellent client management skills and experience in leading projects involving a range of stakeholders.

Track record of being a team player collaborating with others within and across teams

Proven, strong communication, interpersonal and organizational skills

Professional and measured approach that has creditability within industry and with peers

Strong executive-level communication/presentation skills

Impeccable attention to detail and excellent problem solving and analytical skills

Strategic thinker with strong implementation ability

Proficient with the suite of Microsoft Office software and Ariba sourcing tool
ABOUT GOLDMAN SACHS
ABOUT GOLDMAN SACHS
At Goldman Sachs, we commit our people, capital and ideas to help our clients, shareholders and the communities we serve to grow. Founded in 1869, we are a leading global investment banking, securities and investment management firm. Headquartered in New York, we maintain offices around the world. We believe who you are makes you better at what you do. We're committed to fostering and advancing diversity and inclusion in our own workplace and beyond by ensuring every individual within our firm has a number of opportunities to grow professionally and personally, from our training and development opportunities and firmwide networks to benefits, wellness and personal finance offerings and mindfulness programs. Learn more about our culture, benefits, and people at GS.com/careers . We're committed to finding reasonable accommodations for candidates with special needs or disabilities during our recruiting process. Learn more: https://www.goldmansachs.com/careers/footer/disability-statement.html
© The Goldman Sachs Group, Inc., 2020. All rights reserved. Goldman Sachs is an equal employment/affirmative action employer Female/Minority/Disability/Veteran/Sexual Orientation/Gender Identity
Location(s)IN-Bengaluru
Job ID 2020-66720
Schedule Type Full Time
Level Associate
Function(s) General
RegionIndia
Division Corporate and Workplace Solutions
Business UnitSupply Chain
Employment Type Employee