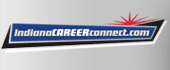 Job Information
Goldman Sachs & Co.

Eqs Prime Services Strats

in

Bengaluru

,

Indiana
MORE ABOUT THIS JOB
SECURITIES
Our core value is building strong relationships with our institutional clients, which include corporations, financial service providers, and fund managers. We help them buy and sell financial products on exchanges around the world, raise funding, and manage risk. This is a dynamic, entrepreneurial team with a passion for the markets, with individuals who thrive in fast-paced, changing environments and are energized by a bustling trading floor.
YOURIMPACT
As a strategist who sits in the Securities Division, you will play an integral role on the trading floor. You may create cutting-edge derivative pricing models and empirical models to provide insight into market behavior, or develop automated trading algorithms for the firm and its clients. You might be involved in analyzing exposures and structuring transactions to meet client needs, or involved in designing and developing complex parallel computing architectures, electronic trading tools, and advanced algorithms. Throughout the Securities Division, strategists are using quantitative and technological techniques to solve complex business problems.
OUR IMPACT
Team Description
THE PRIME SERVICES STRAT TEAM
Our global team is a fundamental part of the Prime Brokerage and Clearing Services groups under the Prime Services umbrella within the Securities Division. We drive major business decisions and run business critical systems in the following areas:
Our stock loan funding strats work side by side with the securities lending desk in conducting transactions and managing risk. In this entrepreneurial role, we build and maintain real-time and scalable trading, pricing, risk, inventory management and funding platforms.
Our risk strats together with risk managers are responsible for developing and maintaining stress tests across asset classes and modelling of margin methodology and calculation of margin requirements. These state-of-the art models allow us to offer a wide range of financing solutions and risk-management models to help clients operate reliable in a variety of market conditions.
Our client analytics strats are in charge of developing external and internal client performance metrics across various dimensions of the Prime Brokerage Business. These metrics are heavily relied on by senior management and drive many discussions between clients, sales, and strats to identify the best ways we can serve our clients' needs.
While organized in different teams and locations, we pride ourselves in our teamwork across the globe and teams to find solutions that help our business thrive around the world. Our team members have a wide variety of quantitative academic and cultural backgrounds. This diversity helps us to find innovative solutions for our complex business problems.
HOW YOU WILL FULFILL YOUR POTENTIAL
If you are looking for a high impact position allowing you to fully leverage your strong quantitative and communication skills, then our Risk Strat team is the ideal opportunity for you.
Key responsibilities will include identifying risk factors underlying various asset classes (Equities/Credit/FX/Rates/Commodities) across various client strategies, calibration of the identified risk factors to incorporate to the risk based margin model, developing models to measure the risk, integrating various risk measures into a unified cross-asset margin model, building and enhancing risk management platforms, developing tools for risk deep dive analysis, and suggesting improvements to existing models.
You will work closely with prime brokerage risk managers and global Risk Strat team. You will establish and build-on partnerships with colleagues across the Securities Division and the Finance Division. You will enjoy a widely scoped role that rewards multi-tasking, initiative and strong execution. You will not only have a direct impact on key revenue stream in Prime Services business but also have the chance to realize additional revenue opportunities.
RESPONSIBILITIES AND QUALIFICATIONS
Basic Qualifications
Strong academic background in a relevant field - Mathematics, Engineering, Computer Science or Physics background, including a quantitative understanding of statistics and probabilit

Strong programming skills in C, C++, Java, Python or equivalent language

Ability to work as part of a global team and deliver results quickly

Comfortable working on multiple projects, demonstrating initiative and showing commercial impact
Preferred Qualifications
Strong verbal and written communication skill

Knowledge of Financial Mathematics a plus

Experience in one or more asset classes (Equities/FX/Credit/Rates/Commodities)

3 or more years of programming experience
ABOUT GOLDMAN SACHS
ABOUT GOLDMAN SACHS
At Goldman Sachs, we commit our people, capital and ideas to help our clients, shareholders and the communities we serve to grow. Founded in 1869, we are a leading global investment banking, securities and investment management firm. Headquartered in New York, we maintain offices around the world.We believe who you are makes you better at what you do. We're committed to fostering and advancing diversity and inclusion in our own workplace and beyond by ensuring every individual within our firm has a number of opportunities to grow professionally and personally, from our training and development opportunities and firmwide networks to benefits, wellness and personal finance offerings and mindfulness programs. Learn more about our culture, benefits, and people at .We're committed to finding reasonable accommodations for candidates with special needs or disabilities during our recruiting process. Learn more:
© The Goldman Sachs Group, Inc., 2020. All rights reserved.Goldman Sachs is an equal employment/affirmative action employer Female/Minority/Disability/Veteran/Sexual Orientation/Gender Identity
Location(s)IN-Bengaluru
Job ID2020-65868
Schedule TypeFull Time
LevelAssociate
Function(s)Software Engineer
RegionIndia
DivisionGlobal Markets
Business UnitEQ Prime Services Desk Strats
Employment TypeEmployee