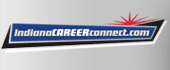 Job Information
Goldman Sachs & Co.

Finance Planning & Analysis-Allocations Transformation Analyst - Bengaluru

in

Bengaluru

,

Indiana
MORE ABOUT THIS JOB
Goldman Sachs Overview:
The Goldman Sachs Group, Inc. is a leading global financial services firm providing investment banking,
securities and investment management services to a substantial and diversified client base that includes
corporations, financial institutions, governments and high-net-worth individuals. The firm is
headquartered in New York and maintains offices in London, Frankfurt, Tokyo, Bangalore, Hong Kong
and other major financial centers around the world.
Divisional Overview:
Finance Planning & Analysis ("FP&A") partners with firm and divisional leadership to understand and
manage risks and create solutions through quantitative analysis, projecting and forecasting. We are
responsible for firmwide business planning and transformation initiatives. The business planning
function collaborates with groups across the firm to develop and manage the firm's forward looking
strategic and financial plans, including the firm's P&L and financial resources. We identify Key
Performance Indicators ("KPIs") and measure the firm's performance against these metrics. FP&A is also
charged with executing initiatives to transform, streamline and innovate business processes across the
firm. These initiatives focus on the availability and reliability of financial information for internal
stakeholders.
FP&A is responsible for effectively managing the firm's forward-looking business planning and strategic
transformation initiatives. Our team collaborates with each of the firm's businesses, Controllers,
Corporate Treasury, Risk, among other groups at the firm, to gain the expertise required to provide
critical analysis to project and forecast financial results. We use our expertise to execute strategic
initiatives to provide internal clients, such as firm and divisional leadership, access to financial
information more efficiently and effectively. Professionals in the Finance division have an analytical
mindset, exhibit intellectual curiosity and are from diverse academic backgrounds.
RESPONSIBILITIES AND QUALIFICATIONS
Position Summary:
The Allocations and Attributions team within FP&A is responsible for the consistent allocation treatment across the organization and functional alignment by creating a single allocation system to simplify, standardize, and increase transparency of costs and their drivers / metrics.
The role requires collaboration with different functions and divisions across the firm on a regular basis, an ability to work independently and ability to interact with senior professionals. It also entails in-depth analysis and reporting for senior management decision making, therefore, eye to detail is a prerequisite for this role. The candidate is required to work with counter parts across regions on projects and reporting. Should have excellent verbal and written communication skills.
Principal Responsibilities
Collaborate with divisions and groups across the firm on a regular basis to analyze and strategies allocation model

Monthly maintenance and review of allocations by analyzing and improving the robustness of the Allocation process

Build a strong governance process for managing firmwide department and engineering project allocations

Subject Matter expertise on Allocation tools and reporting cubes to manage and resolve user queries

Partner with Engineering finance to effectively manage Core Engineering allocation process

Partner with Data Governance team for Reference Data Management pertaining to Allocations

Leading the team's efforts to identify areas where we can better leverage technology and automate processes

Develop and monitor data quality metrics and reporting

Provide thought leadership and participate in projects / initiatives to improve upstream / downstream data flows and processes

Serve in an advisory role for organizational restructures, allocation management and other strategic reporting initiatives

Partner with FP&A Engineering teams to gather and understand functional requirements, streamline processes and develop/enhance reporting models
Experience / Skills
Finance Professional with experience – preferably with prior process design, information management, or data governance experience

Experience in Financial Planning or Business Analysis also preferred

Strong analytical skills and ability to summarize and present information at a management level

Clear and effective communications skills both verbally and in writing. Experience working in a global organization preferred

Strong networking skills to establish contacts and partnerships with other teams in Goldman Sachs

Impeccable attention to detail, ability to organize own time and work independently

Ability to work in a team based environment and to interface with employees at all levels

Willingness to challenge current practices, suggest new ways of working, and offer value-added ideas

Adapt easily to a dynamic organization and ability to work well under pressure

MS Office skills – Advanced MS Excel knowledge, basic proficiency on MS Power-Point

Proficiency with Hyperion / Essbase, Smart View preferred
Location(s)IN-Bengaluru
Job ID2021-69899
Schedule TypeFull Time
LevelAnalyst
Function(s)Finance
RegionIndia
DivisionFinance Planning and Analysis
Business UnitBusiness Finance
Employment TypeEmployee