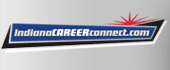 Job Information
Goldman Sachs & Co.

Global Markets - Stock Borrow & Lending- Analyst- Bengaluru

in

Bengaluru

,

Indiana
MORE ABOUT THIS JOB
The Goldman Sachs Group, Inc. is a leading global financial services firm providing investment banking, Global Markets and asset management services to a substantial and diversified client base that includes corporations, financial institutions, governments and high-net-worth individuals. The firm is headquartered in New York and maintains offices in London, Frankfurt, Tokyo, Bangalore, Hong Kong and other major financial centers around the world.
Divisional Overview
The professionals in our Global Markets Division help institutional clients, including fund managers, financial service providers and large corporations, buy and sell financial instruments on exchange around the world. From developing trading strategies to the final clearing and execution of transactions, our professionals provide insights and strategies that help clients achieve their goals.
RESPONSIBILITIES AND QUALIFICATIONS
Role Overview
The role will be part of Stock Borrow & Lending team. The team's primary focus is to grow our client franchise offerings for synthetic products such as equity swaps, in addition to working on efficient management of the firm's equity inventory and funding. The SBL team will work closely with sales to cover clients from trading perspective, take and execute orders along with pursuing trading ideas.
Job Responsibilities will include, but not limited to:
Preparation of trade uploads – preparing excel booking uploads for trading on the back of client index/basket flow and following up with Middle Office on any discrepancies

Trade amendments and allocations – Amending existing bookings with oversight. e.g. Amending MSCI Futures price on T+1 to match the official close

Trade novation – Amending client account/allocations

Loan Spread Check – Ensure all trades that flow down with 0/incorrect spreads are amended by T+1 latest

Weekly analysis of funding swaps program – suggest viable substitutions and new funding/sourcing swaps by market/funding counterpart

Dividend integrity check – Regularly reconcile dividend curves and highlight main discrepancies

Efficiency in trading books – Highlight boxed swap position with NY/London, boxed positions with other desks

Broker management – chasing approvals and coordination with other divisions for onboarding, keeping track of BC&E, standardizing formats of fills for uploads

Basic Qualifications

Relevant Bachelor's degree or equivalent qualification with an excellent academic record.

1-2 years' experience in trade booking, trade matches and middle office will be useful.

Strong Interest in global financial markets and derivatives.

Excellent communication and interpersonal (written and verbal) skills.

Attention to Detail.

Ability to multi-task & deliver under pressure.

Solid work ethic and high levels of motivation.
ABOUT GOLDMAN SACHS
ABOUT GOLDMAN SACHS At Goldman Sachs, we commit our people, capital and ideas to help our clients, shareholders and the communities we serve to grow. Founded in 1869, we are a leading global investment banking, securities and investment management firm. Headquartered in New York, we maintain offices around the world. We believe who you are makes you better at what you do. We're committed to fostering and advancing diversity and inclusion in our own workplace and beyond by ensuring every individual within our firm has a number of opportunities to grow professionally and personally, from our training and development opportunities and firmwide networks to benefits, wellness and personal finance offerings and mindfulness programs. Learn more about our culture, benefits, and people at GS.com/careers . We're committed to finding reasonable accommodations for candidates with special needs or disabilities during our recruiting process. Learn more: https://www.goldmansachs.com/careers/footer/disability-statement.html
© The Goldman Sachs Group, Inc., 2020. All rights reserved. Goldman Sachs is an equal employment/affirmative action employer Female/Minority/Disability/Veteran/Sexual Orientation/Gender Identity
Location(s)IN-Bengaluru
Job ID 2021-71388
Schedule Type Full Time
Level Analyst
Function(s) General
RegionIndia
Division Global Markets
Business UnitPrime Brokerage
Employment Type Employee