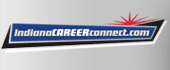 Job Information
Goldman Sachs & Co.

GSAM Trading Platform- Software Engineer

in

Bengaluru

,

Indiana
MORE ABOUT THIS JOB
The Private Wealth Management (PWM) business provides end to end Investment Management services and advice across a large range of asset classes for high net worth individuals. PWM leverages a global technology platform offering, an integrated suite of tools, and applications to onboard clients. Our software helps realize a client's goals and objectives, develops and implements an integrated wealth management plan and delivers first-class client service.
Engineers in the Central Trading Desk team have the responsibility for developing trading and Order Mgmt systems that are used across desks in GSAM. Focus on building a common Trading and Order Mgmt platform for IMD.This role will allow you to:* Engineer trading systems for a variety of assets (listed and OTC)* Collaborate across multiple business units and interact with portfolio managers and traders* Ability to work on distributed, scalable and high performance application* Ability to gain understanding of the financial products and how they are traded* Chance to work on buiilding an IMD wide platform (Concert)
RESPONSIBILITIES AND QUALIFICATIONS
HOW YOU WILL FULFILL YOUR POTENTIAL
• This role will provide you with the following opportunities: * Engineer highly-available trading systems to handle large volumes of cash equity and futures orders in an event-driven framework * Partner with the business to develop scalable systems that reduce transaction costs and operational risk, and scale the business function to the rest of the GSAM businesses * Develop trading systems for over-the-counter instruments that allow the global trading team to trade new instruments with a comprehensive workflow, including capture of quotes, evidence of best execution, and trading controls * Work with portfolio managers, traders, middle and back office teams in engineering trade flows for new products. * Belong to a global team of energetic technology professionals, who have a passion to build resilient trading/risk management systems.
SKILLS AND EXPERIENCE WE ARE LOOKING FOR
• * 2 to 5 years of industry experience programming in Java or equivalent * Clear understanding of algorithms and optimization * Familiarity with core programming concepts and techniques (e.g. concurrency, memory management) * Comfort with standard SDLC tools, e.g. version control systems, diff-ing tools * Strong written and oral communication skills * Enthusiastic, proactive and driven individual with high degree of attention to detail
Preferred Qualifications
• * Experience in the financial industry (especially in asset management) is a preference, but not a requirement for the position
ABOUT GOLDMAN SACHS
ABOUT GOLDMAN SACHSAt Goldman Sachs, we commit our people, capital and ideas to help our clients, shareholders and the communities we serve to grow. Founded in 1869, we are a leading global investment banking, securities and investment management firm. Headquartered in New York, we maintain offices around the world.We believe who you are makes you better at what you do. We're committed to fostering and advancing diversity and inclusion in our own workplace and beyond by ensuring every individual within our firm has a number of opportunities to grow professionally and personally, from our training and development opportunities and firmwide networks to benefits, wellness and personal finance offerings and mindfulness programs. Learn more about our culture, benefits, and people at GS.com/careers.We're committed to finding reasonable accommodations for candidates with special needs or disabilities during our recruiting process. Learn more:https://www.goldmansachs.com/careers/footer/disability-statement.html
© The Goldman Sachs Group, Inc., 2020. All rights reserved.Goldman Sachs is an equal employment/affirmative action employer Female/Minority/Disability/Veteran/Sexual Orientation/Gender Identity
Location(s)IN-Bengaluru
Job ID2019-58569
Schedule TypeFull Time
LevelAnalyst
Function(s)Technology, Software Engineer
RegionIndia
DivisionEngineering
Business UnitGSAM Trading
Employment TypeEmployee