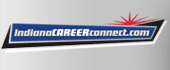 Job Information
Goldman Sachs & Co.

Human Capital Management - FWC - Offer Transaction team - Associate - Bengaluru

in

Bengaluru

,

Indiana
MORE ABOUT THIS JOB
YOUR IMPACT
Are you looking for a new opportunity to showcase and grow your analytical, communication, presentation and client advisory skills? We have excellent new positions available within our Firmwide Compensation team in the Human Capital Management (HCM) division.
OUR IMPACT
As a division, HCM is at the forefront of supporting business growth and change at Goldman Sachs by recruiting, developing, and rewarding the people of Goldman Sachs. Our teams advise, design, and implement strategies, processes, and technologies that help our people advance professionally, drive productivity, and help the firm and our clients achieve superior results.
The Firmwide Compensation Team drives the development and implementation of our compensation philosophy, policies, and practices around the world, supporting our best efforts to attract and retain the best talent available. This function requires liaising with other departments such as Controllers, Legal, and Tax and will also involve partnering with other HCM functions, including Talent Advisors, Recruiting, Employee Relations, Executive Compensation, Equity Compensation, and Global Mobility Services.
RESPONSIBILITIES AND QUALIFICATIONS
HOW YOU WILL FULFILL YOUR POTENTIAL
Translate divisional strategies into the implementation of compensation programs and policies that inspire our people to perform at highest levels to achieve our goals

Work with recruiters to on valuing equity compensation for candidates joining th firm

Work with the compensation team on transfer salary recommendations for employees transferring locations in Goldman Sachs

Partner with Recruiting and Talent Advisors to structure competitive offers packages

Work closely with the Compensation team on offer, transfer and other transactions relating to new hires in the firm
QUALIFICATIONS
SKILLS & EXPERIENCE WE'RE LOOKING FOR
Bachelor's degree in an analytical field such as Finance, Accounting, Mathematics or a related field in HR

Approximately 4-6 years of relevant work experience

Comfortable working on large volume transactions in a high pace environment

Ability to work with Excel on a day-to-day basis, strong preference for individuals to be comfortable doing macros, vlookups, and pivot tables

Ability to handle multiple, time-sensitive transactions while focusing on the quality of work delivered to clients

Thinks multiple steps ahead; prepares for potential problems and escalates issues when appropriate and manages competing deadlines effectively

Strong written and verbal communication skills and ability to develop relationships with professionals across several HCM groups and act as an active liaison to meet client needs

Ability to work well both independently and in a global team environment
ABOUT GOLDMAN SACHS
Goldman Sachs is an equal opportunity employer. © The Goldman Sachs Group, Inc., 2021. All rights reserved.
Location(s)IN-Bengaluru
Job ID2021-71910
Schedule TypeFull Time
LevelAssociate
Function(s)General
RegionIndia
DivisionHuman Capital Management
Business UnitFirmwide Compensation
Employment TypeEmployee