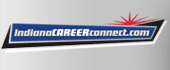 Job Information
Goldman Sachs & Co.

Software Engineer_ Operations Efficiency Underage

in

Bengaluru

,

Indiana
MORE ABOUT THIS JOB
GLOBAL MARKETS
Our core value is building strong relationships with our institutional clients, which include corporations, financial service providers, and fund managers. We help them buy and sell financial products on exchanges around the world, raise funding, and manage risk. This is a dynamic, entrepreneurial team with a passion for the markets, with individuals who thrive in fast-paced, changing environments and are energized by a bustling trading floor.
RESPONSIBILITIES AND QUALIFICATIONS
BUSINESS UNIT OVERVIEW
Client Services technology provides Operations with the tools necessary to manage post-execution functions for clients. Key functions include the movement of cash and security balances across client accounts, provide document and respond to inquiries, manage exposure through margin and trading limits, monitor balances and break resolution.
Client Services is the official client sub ledger in the firm which includes:
real-time posting of transactions, positions and cash balances

client statements and reporting

calculation of interest on cash balances

exception processing
Client Services Technology supports Operations across all products (Fixed Income, Equities, Commodities, Futures, Credit Derivatives, Currencies, etc.) covering Institutional, Prime Brokerage and some Private Wealth Management clients. In addition, we continue to support the firm's expansion onto new markets and regions such as Brazil, Russia, China, Korea, India.
Client Services has also started a multi-year technology infrastructure plan to establish a common codeset and framework to support the growing demands of clients diversifying their trading onto complex strategies and instruments. Infrastructure changes include a redesign of the overall technical architecture in preparing for projected growth.
RESPONSIBILITIES
Development across the full project life-cycle including design, programming, code management and testing

Mentor junior team members in development practices and design decisions

Contribute and engage with global development team to promote best practice technical and functional development across CSW applications and supported businesses.

Communicate regular status updates to management and supported businesses for development and project responsibilities.

Partner with operations teams for project planning and requirements analysis

Hands on coverage and assistance to the support team for critical production issues
DEVELOPMENT PROSPECTS
Day-to-day work in the Client Services Technology team involves participating in various projects of many sizes and complexities, from small one-person work-packages to large, global projects where an in-depth understanding of the firm's business flows can be gained. Continuous on-the-job training will be provided to the successful candidate in the required business and technical aspects of the client services area.
SKILL / EXPERIENCE
MANDATORY
2 to 7 years of relevant experience working in a comparable environment

Current hands on experience with object-oriented software development including methodologies and best practices

Required technologies: Java, SQL, UNIX or Linux

Strong analytical and problem solving skills, attention to detail and sense of ownership

Effective communication skills – experienced working with both technologists and business teams with an ability to communicate technical concepts in a business friendly way

Comfortable working within a group that both welcomes and challenges new ideas

Ability to work both independently and as part of a team

Candidates should have a Bachelors degree from an accredited college or university
PREFERRED
Knowledge of Perl, JSP/HTML/XML, Sybase, and UDB a plus

Background or experience in financial markets
ABOUT GOLDMAN SACHS
ABOUT GOLDMAN SACHS
At Goldman Sachs, we commit our people, capital and ideas to help our clients, shareholders and the communities we serve to grow. Founded in 1869, we are a leading global investment banking, securities and investment management firm. Headquartered in New York, we maintain offices around the world.We believe who you are makes you better at what you do. We're committed to fostering and advancing diversity and inclusion in our own workplace and beyond by ensuring every individual within our firm has a number of opportunities to grow professionally and personally, from our training and development opportunities and firmwide networks to benefits, wellness and personal finance offerings and mindfulness programs. Learn more about our culture, benefits, and people at GS.com/careers.We're committed to finding reasonable accommodations for candidates with special needs or disabilities during our recruiting process. Learn more:https://www.goldmansachs.com/careers/footer/disability-statement.html
© The Goldman Sachs Group, Inc., 2020. All rights reserved.Goldman Sachs is an equal employment/affirmative action employer Female/Minority/Disability/Veteran/Sexual Orientation/Gender Identity
Location(s)IN-Bengaluru
Job ID2020-65450
Schedule TypeFull Time
LevelAssociate
Function(s)Software Engineer
RegionIndia
DivisionGlobal Markets
Business UnitOperations Engineering
Employment TypeEmployee