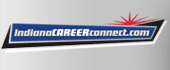 Job Information
Goldman Sachs & Co.

Systems Engineer - Network Execution

in

Bengaluru

,

Indiana
MORE ABOUT THIS JOB
An Individual in this role will be part of a diverse global network engineering execution team responsible for Implementation, Deployment, Operations and Product Life Cycle management of network infrastructure, including both internal campus/trading network and external facing client and Internet connectivity.
RESPONSIBILITIES AND QUALIFICATIONS
HOW YOU WILL FULFILL YOUR POTENTIAL
• Policy Administration (Checkpoint/Juniper/Palo Alto Firewalls, Bluecoat Proxy)
• ACL and Basic Routing Configuration. (Juniper, Cisco Routers/Switches- ASR, Nexus)
• Raising change request & implementation of firewall and proxy changes as per business requirement / request.
• Plan and Execute BAU software, hardware upgrades, installation and enhancements
• Follow established network policies and procedures for preparing and executing changes, handling incidents and escalations.
SKILLS AND EXPERIENCE WE ARE LOOKING FOR
• Experience or sound knowledge on firewalls platforms like Juniper SRX, PaloAltpo or Netscreen firewalls , understanding of Bluecoat Proxy, Policy implementation
• Technical experience using many of the following: Cisco Routers & Switches- Nexus, ASR product lines, Cisco IOS, NX-OS etc
• Knowledge of networking technologies, topologies, and protocols. (TCP/IP, BGP, OSPF & RIP, SNMP, Multicast, STP, HSRP, switching technologies, VLANs, Firewalls, WAN/MAN Carrier Circuits, Ethernet, GRE/IPSec)
• Hands-on experience in implementing, operating and troubleshooting large IP-based Data networks (LAN/WAN/MAN).
• Highly self-motivated and the ability to work independently as well as in a global team environment.
• Excellent analytical, problem-solving and decision-making skills
• Good communication, presentation and interpersonal skills
Preferred Qualifications
• Experience working in the finance industry and an enterprise network
ABOUT GOLDMAN SACHS
The Goldman Sachs Group, Inc. is a leading global investment banking, securities and investment management firm that provides a wide range of financial services to a substantial and diversified client base that includes corporations, financial institutions, governments and individuals. Founded in 1869, the firm is headquartered in New York and maintains offices in all major financial centers around the world.
© The Goldman Sachs Group, Inc., 2020. All rights reserved Goldman Sachs is an equal employment/affirmative action employer Female/Minority/Disability/Vet.
Location(s)IN-Bengaluru
Job ID2020-65281
Schedule TypeFull Time
LevelAssociate
Function(s)Systems Engineer
RegionIndia
DivisionEngineering
Business UnitFoundational Infrastructure
Employment TypeEmployee