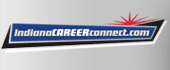 Job Information
Cook Medical

Cafeteria

in

Bloomington

,

Indiana
Overview
The Cafeteria Staff at Cook Inc. prepares breakfast, lunch, desserts and salad bar for employees. Stations include: cooking, baking, salad prep, grill, dish room, dining room and cash register.
Responsibilities
• Assist on the serving line, cooking area, salad room, register, dining room and dish room• Rotate positions as required• Maintain a clean work area which requires daily, weekly and monthly cleaning schedules
• Maintain regular and punctual attendance
Qualifications
• Minimum 18 years of age• Knowledge of commercial kitchen equipment (steam pots, combi-oven, steamers, etc.) a plus• Ability to read a thermometer and record temperatures• Ability to do basic math• Ability to read and comprehend recipes and health code regulations
• Qualified candidates must be legally authorized to be employed in the United States. Cook does not intend to provide sponsorship for employment visa status (e.g., H-1B or TN status) for this employment position.
Physical Requirements:
• Frequently required to stand; walk; use hands to grasp, feel or touch; reach with hands and arms; climb or balance; stoop; kneel; crouch; or crawl; and communicate• Frequently lifts and/or moves more than 50 pounds
• Moderate exposure to noise level in the work environment that is moderate to occasionally loud • Occasionally required to climb a ladder when doing heavy cleaning
Posting Date1 month ago(10/30/2020 9:06 AM)
Requisition ID2020-8078
Job Location(s)Bloomington IN United States
Shift TypeFirst
Position TypeFull Time
CompanyCook Inc.
CategoryHospitality/Housekeeping/Food Svc