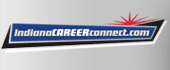 Job Information
Baird

Client Assistant

in

Bloomington

,

Indiana
Client Assistant
BloomingtonIN
Department |Branch SupportAutoReqId |R2020235
As a Client Assistant you will:
Be responsible for the client service functions of one or more Financial Advisors following a wealth management or portfolio management business approach, including any operational functions necessary to meet client service requirements. This opportunity is ideal for someone that enjoys nurturing and growing client relationships, is extremely organized and outgoing.
Job Responsibilities:
Client Service
Responsible for client onboarding coordination, which includes managing Financial Advisor(s) prospect pipeline, assisting with proposal generation, preparing new account paperwork, opening accounts, transitioning new assets to Baird and establishing an ongoing communication/client service plan.

Partner with Baird's Corporate Resource Groups and be knowledgeable of the services they are able to provide FAs, CAs and clients providing the best outcome for clients and the firm.

Answer incoming Financial Advisors' phone calls and handle as appropriate. Initiate action and advise FA(s) of action taken. May contact potential clients with FA(s) direction to introduce products.

Schedule client appointments and/or conference rooms for appointments.

Stay current and understand firm policy and procedures in an ever changing regulatory environment, being able to articulate the reason for certain requirements to clients as needed.

Communicate progress updates to clients, as needed, on more complex projects.
Marketing
Maintain Client Relationship Management (CRM) system for FA(s), as well as leverage the platform to manage the client relationship through mailings, reporting, e-mail tracking, and more.

Organize and coordinate seminars and client events including developing client lists. Mail birthday/holiday cards and coordinate holiday and special occasion gifts for clients.

Seek ways to enhance FA(s) business effectiveness and marketability including developing client communications.
Business Development
Proactively review investment opportunities on a daily basis & notify Financial Advisor(s) to take action on those opportunities. Specifically, this may include funds available/money line, maturing securities, reorg items, previous days' activities and external websites.

Support FA(s) business plan objectives and align individual goals with the plan.

May work with FA(s) to directly generate new business and maintain/increase existing client relationships.

Work with Baird Corporate Resources to create advanced client reports and potentially present these finding to clients in partnership with the FA(s).
Operations
Initiates and completes all transactions required to fully service client accounts i.e. paperwork, correspondence, client request fulfillment and special projects as needed.

Ensures compliance with Baird's policies regarding correspondence, books and records requirements including trade policies, seminars, and marketing.

May enter security orders including stocks, bonds, fixed income, options, annuities and other investment vehicle orders per Financial Advisor(s) instructions or upon client's verbal direction.

Provide back-up to other teams and the branch when necessary, as well as perform other duties and special projects as needed.

Maintain primarily electronic files and ability to retrieve the information quickly as needed.
What makes this opportunity great:
Team of associates passionate about achieving great results for clients and give back to the communities where we live and work.

Opportunity to obtain series 7/66 licenses and gain industry knowledge.

Fast paced environment that will enable you to grow as a professional.
What we look for:
Bachelor's degree or industry experience comparable to Bachelor's degree.

2+ years of prior industry and/or marketing experience strongly preferred.

SIE, Series 7/66 or 7/63/65 licensed, or the ability to obtain licenses within 12 months of hire.

Proficient in Microsoft Office suite (Word, Excel, PowerPoint) with the ability to learn and effectively navigate Baird's Private Wealth Management technology platforms (Thomson ONE, Albridge, Envestnet, CRM, Money Guide Pro, LiquidOffice etc.). Experience with social media including Twitter, LinkedIn, etc.

Excellent verbal and written communication skills (including e-mail); ability to adeptly exchange ideas and information.

Strong organizational skills -- consistent ability to prioritize work flow of self and Financial Advisors in order to achieve specific goals in a timely manner.

Understands compliance regulations including the client complaint process and correspondence policies. Maintains client confidentiality in all situations.

Detail oriented with an emphasis on accuracy. Critical thinking and proactive problem solving skills.

Good analytical skills with ability to perform semi-advanced math.
#LI-CM1
Talent Community Sign Up
RWBAIRD.COM
Baird is committed to diversity and provides employment opportunities to all employees and applicants for employment without regard to race, color, religion, sex, pregnancy, citizenship, national origin, age, disability, military service, veteran status, sexual orientation, genetic information, or any other status protected by law.
If you require an accommodation in order to view or apply to open positions or for any other part of the application or employment process, please call 866-837-3914 or email talentacquisition@rwbaird.com .
Baird