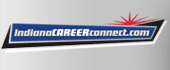 Job Information
Cook Medical

High School Equivalency Program (Starts March 29, 2021)

in

Bloomington

,

Indiana
Overview
You can earn your Indiana High School Equivalency Diploma (formerly the GED) while working at Cook part time. Work 28 hours a week and take classes 10 hours a week to prepare for the Test Assessing Secondary Completion™ (TASC). When you pass the TASC and demonstrate success in your part-time role, you will be offered a fulltime position in:
• Production
• Quality Control
• Packaging
• Warehouse
Responsibilities
You Will:
• Work approximately 28 hours per week
• Work in an assigned position that is available through the HSE Program
• Attend approximately seven weeks of prep classes given by an Adult Education Center, either 7:30am-10:00am Tuesday through Friday or 1:30pm-4:00pm Tuesday through Friday
• Take the TASC
Cook Will:
• Provide part-time employment during the prep classes
• Pay for hours worked and for attended class time
• Pay for the TASC
• Hire you in a full-time position once you pass the test and demonstrate success in your part-time position
• Provide 401(k) and quarterly bonus benefits while you are working part-time
Ivy Tech:
For information on what to expect in the classroom, please reach out to the instructor, Payton, at 812-318-1532 or pfrawley@ivytech.edu.
Qualifications
• Must be at least 18 years of age
• Qualified candidates must be legally authorized to be employed in the United States. Cook does not intend to provide sponsorship for employment visa status (e.g., H-1B or TN status) for this employment position.
Posting Date1 month ago(1/11/2021 2:43 PM)
Requisition ID2021-8355
Job Location(s)Bloomington IN United States
TravelNone
Shift TypeFirst
Position TypePart Time
CompanyCook Inc.
CategoryOther