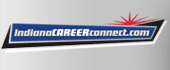 Job Information
JRC Integrated Systems, Inc.

Mechanical Engineer

in

Bloomington

,

Indiana
Career Overview
JRC Integrated Systems is an award-winning workplace and recognized as one of Greater Washington's Best Places to Work as well as a Top Work Place in 2014, 2015, 2016, 2017, and 2018. Headquartered in Washington, DC with operations in Alabama, California, Florida, Georgia, Indiana, Massachusetts, New York, and Virginia – JRC is a leading provider of scientific, engineering, management and technical support to the Department of Defense and other federal agencies. Since its inception in 2003, JRC has supported numerous federal initiatives by providing the expertise necessary to provide programmatic support in areas of program management, systems engineering, data analysis, strategic business planning and business operations.
JRC is currently seeking a Mechanical Engineer. This position will have primary responsibility 3D CAD Modeling and 2D CAD drawing manipulation.
JRC offers competitive salaries and a very comprehensive benefits package.
Position Description
The Engineer will provide detailed knowledge, systems engineering, and mechanical review to support development of the Strategic Weapons Systems and provide critical thinking to enhance operations in support of the SWS Ashore Project. The Engineer will leverage system engineering principals for requirements development, traceability and development test procedures/evaluations. Work will be performed on-site in Crane, IN.
The Ideal Candidate will:
Experience working with contractors and military personnel to perform facility construction, requirements definition and integration to report and resolve interferences

Experience in defining and validating requirements for military systems

Experience negotiating and documenting interfaces to ensure appropriate clearances for equipment and associated routing

Familiarity with the Navy/SSP culture and practices • Demonstrate a willingness to work in a team environment and the ability to work independently while prioritizing and supporting multiple tasks

High quality communication and presentation dexterity
Key Responsibilities:
Sketch and process mechanical and electrical submittals and change requests for integration into a master 3D model and/or 2D drawing

Disposition discrepancy reports and provide recommendations for closure

Develop and review documentation, requirements, and supporting material for technical accuracy and impact to the SWS Ashore Interface Requirements Documents and Arrangement Model

Coordinate with Strategic Systems Program (SSP) Branches, NAVSEA, and contractors in the development of the SWS Ashore facility

Develop, and review documentation, requirements, and supporting material for technical accuracy and impact to the SWS Ashore Program reviews

Provide support to meetings in various settings with government and contractors participants
General Skills/Attributes:
Excellent 3D CAD and drafting skills

3-5 years' experience with Solid Edge/CREO/CAD for 3D models and drawings
Specific Qualifications and Requirements:
Engineering Degree from an ABET accredited institution or equivalent years of experience

Must have and maintain a security clearance at the SECRET level
JRC Integrated Systems, Inc. is an equal opportunity/affirmative action employer
General Skills/Attributes:
Excellent 3D CAD and drafting skills

3-5 years' experience with Solid Edge/CREO/CAD for 3D models and drawings
Specific Qualifications and Requirements:
Engineering Degree from an ABET accredited institution or equivalent years of experience

Must have and maintain a security clearance at the SECRET level
JRC Integrated Systems, Inc. is an equal opportunity/affirmative action employer