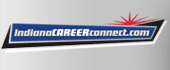 Job Information
Therma-Tru Doors

Maintenance Supervisor

in

Butler

,

Indiana
Company Name
Therma-Tru
Overview
Health, Safety, and Environmental:Therma Tru Corporation is committed to providing a safe workplace and promoting the health and safety of its associates. Workplace safety and managing the operation of our company in an environmentally responsible manner is the responsibility of each associate. Associates are responsible for participating in our Company's incident and injury prevention programs as well as our Company's environmental programs. All associates must comply with our environmental, health and safety policies and procedures as well as federal, state and local regulations.
The Maintenance Supervisor must act as a safety champion in the Butler Manufacturing Operations and drive safety improvements daily through the following actions:
Actively participate in the VBS (Values Based Safety) Program

Participate in incident investigations and resolutions

Develop process improvements with a "safety first" attitude

Immediately address any potential safety issues with the appropriate personnel

Review and evaluate ergonomic and safety concerns and risks for all activities and projects
Focus on safety and ergonomics are a required and essential part of this role. TheMaintenance Supervisormust act as a change agent and strive to continuously improve and develop a safety focused culture.
In this position, you'll have the opportunity to:display strong communication and leadership skills, oversee installation and repair of the facility, manage maintenance hours, and encourage process improvement.
Responsibilities
Leadership
Direct daily efforts of maintenance staff

Foster team building atmosphere between maintenance associates and production associates.

Set an example of the department image.

Create and maintain an environment of continuous improvement.

Plant Protection and Safety

Maintain buildings and equipment for fire, safety, and security hazards.

Provide assistance in investigation of fire and safety incidents to determine cause and take corrective or preventive action.

Instruction and training of associates in safety requirements and procedures.

Initiation of safety related work orders.

Compliance with all safety procedures.

Maintenance

Installation, operation, and maintenance of all heating, ventilation, air conditioning, and refrigeration systems and components.

Installation, operation, relocation, and maintenance of all production equipment.

Management of maintenance planning, scheduling, and work execution, (PM Compliance, Schedule Compliance, Equipment Availability

Implementation of preventative and predictive maintenance strategies.

Management of spare parts and materials inventories.

Actively participate in the Maintenance Process Audit Verification Program
Qualifications
Successful candidates will have:
Bachelor's Degree Preferred

Strong interpersonal, verbal and written communication skills

Previous maintenance supervision experience

Proven leadership ability

Self-motivated

Great problem-solving skills

Hands-on leader with sense of urgency
Qualification Requirements -To perform this job successfully, an individual must be able to perform the essential functions of the job. The requirements listed below are representative of the knowledge, skill, and / or ability required. Reasonable accommodations may be made to enable individuals with disabilities to perform the principal accountabilities.
Physical Demands: Physical demands of performing the duties of this job include, but are not limited to, occasionally lifting/handling up to <=50, frequently lifting/handling up to <=15 lbs, and constantly lifting/handling up to <=5 lbs.
Non-Physical Demands: Include but are not limited to time pressures, frequent change of tasks, irregular work schedule/overtime, multi-tasking, working closely with others as a team, and tedious or exacting work.
Work Environment: While performing the duties of this job, the associate works around mechanical hazards, noise and or vibration daily. Extreme temperatures, wetness / humidity and being outdoors are seasonally in nature.
Education and Experience: Bachelor's degree Preferred
Mathematical Skills: Ability to add, subtract, multiply, and divide in all units of measure, using whole numbers, common fractions, and decimals.
Computer Skills: Computer literate.
Language Skills: Ability to read and comprehend simple instructions, short correspondence, and memos. Ability to write correspondence.
Share (https://external-fbwd.icims.com/jobs/3635/maintenance-supervisor/job?mode=apply&apply=yes&iniframe=1&hashed=-336208716) Refer this job to a friend (https://external-fbwd.icims.com/jobs/3635/maintenance-supervisor/referral?iniframe=1&hashed=-435773178)
Need help finding the right job?
We can recommend jobs specifically for you!
Job ID2021-3635
Positions1
Job LocationsUS-IN-Butler