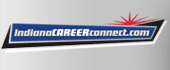 Job Information
Allegion

Credit Adjustment Specialist

in

Carmel

,

Indiana
Creating Peace of Mind by Pioneering Safety and Security
At Allegion, we help keep the people you know and love safe and secure where they live, work and visit. With more than 30 brands, 11,000+ employees globally and products sold in 130 countries, we specialize in security around the doorway and beyond.
Credit Adjustment Specialist
JOB DESCRITION SUMMARY:
The Credit Adjustment position is responsible for investigating, obtaining approval or validating the need for issuing credit memos to customer accounts. This position requires the ability to work with multiple Brand ERP systems that are tied to specific customer portfolios. Daily work volume is directly related to the case backlog that will fluctuate daily. Departmental and individual metrics are used to manage performance. In order to be successful, each Credit Adjustment Specialist must have strong communication skills, be willing to collaborate with multiple departments within Allegion, and have a willingness to assist Allegion customers.
This position also supports other areas in finance, accounting, and customer service as needed.
MAJOR ACCOUNTABILITIES:
Support internal and external customers by providing quick and accurate dispute resolution. Issue and communicate credits and denials to customers and credit analysts. Complete month-end reporting duties. Maintain applicable hardcopy and electronic credit & debit memos for auditing purposes. Brand aging reports are extracted and worked to address open customer disputes as well as short paid items.
OBJECTIVES:
Strong sense of time management. Ability to effectively present information and communicate to internal and external customers. Be an effective problem solver when presented with variables in standardized situations. Ability to cross-train on related Credit Adjustment functions within a teamwork-oriented environment. Must work effectively with other internal departments (customer service, sales, credit, cash application, logistics, etc.) to resolve deduction issues. Ability to comprehend and follow departmental policies and procedures including price books and quotes
MINIMUM REQUIREMENTS:
Knowledge & Work Experience: 2 + years of cash application, accounts payable, or customer service experience in a manufacturing or distribution environment with heavy transactional volume.

Education: Bachelor's Degree in accounting or business preferred.

Additional Skills (Computer/Technical): Must have excellent 10-key skills, basic computer knowledge with experience in spreadsheets, preferably Excel.
PHYSICAL REQUIREMENTS:
Hours of work required: 40-hour work week with occasional overtime.

Travel % of time: None
We Celebrate Who We Are!
Allegion is committed to building and maintaining a diverse and inclusive workplace. Together, we embrace all differences and similarities among colleagues, as well as the differences and similarities within the relationships that we foster with customers, suppliers and the communities where we live and work. Whatever your background, experience, race, color, national origin, religion, age, gender, gender identity, disability status, sexual orientation, protected veteran status, or any other characteristic protected by law, we will make sure that you have every opportunity to impress us in your application and the opportunity to give your best at work, not because we're required to, but because it's the right thing to do. We are also committed to providing accommodations for persons with disabilities. If for any reason you cannot apply through our career site and require an accommodation or assistance, please contact our Talent Acquisition Team .
© Allegion plc, 2020 | Block D, Iveagh Court, Harcourt Road, Dublin 2, Co. Dublin, Ireland
REGISTERED IN IRELAND WITH LIMITED LIABILITY REGISTERED NUMBER 527370
Allegion is an equal opportunity and affirmative action employer (https://www.allegion.com/corp/en/careers/equal-opportunity.html)
Privacy Policy
Join Our Talent Network (https://www.applytracking.com/optin.aspx?c=JM%2bYYM49ORLnaCr9EobAURIpQPZbjwuJ)
We are Allegion.
A team of experts.
United under a common desire;
Protect today innovate for tomorrow.
And never settle for the status quo.
We believe in anticipating opportunities
by sharpening our skills
and finding new answers
through collaboration.
We believe in a safer, more secure world.
We believe in providing peace of mind.
We believe in being true to ourselves and to those
who trust-in our protection.
We are many. We are one.
We are Allegion.
Allegion