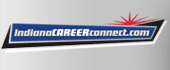 Wyndham Destinations

Quality Assurance Performance Engineer Manager

in

Carmel

,

Indiana
Wyndham Destinations is currently seeking a Q uality Assurance Performance Engineer Manager in Carmel, Indiana.
The QA Performance Engineer Manager is responsible for providing the RCI Information Technology and Wyndham Destinations Information Technology groups with Load and Performance Testing Strategy, Oversight, and Functional Execution of Performance Testing.
The QA Performance Engineer Manager work closely with Developers, Solutions Engineers, Software Architects, Business Analysts, Quality Assurance Engineers, Management, Project Managers, Contract Management and outsource providers, to assure Customer Experience is integral to every step of providing business solutions.
The QA Performance Engineer Manager collaborates across the organization to advice on designing in performance for meeting the customer experience. The QA Performance Engineer Manager coordinates numerous Performance Testing in support of RCI and Wyndham Destinations related business solutions and software development life cycle methodologies. This individual ensures Quality Assurance Processes are followed and executed across all agile and non-agile teams. Embodies a strong drive for advancing QM capabilities, Automation, Continuous Integration, Continuous Testing and Continuous Delivery. The QA Performance Engineer Manager works collaboratively with business and IT leaders to drive the success of business objectives.
This role is responsible to champion performance engineering, manage performance metrics, and manage the execution of performance tests. This role will also be responsible for defining the performance testing strategy and tools for the QMO organization and socializing its need within the larger organization.
The development methodologies include both Waterfall and Agile with the Scrum Methodology.
Education:
BS Degreein Information Systems or related business area. Major in ComputerScience, Engineering, or Applied Mathematics a plus
Training requirements:
Goodunderstanding of Performance Testing and Quality Assurance methodologiesrequired. Software Testing or Test Management Certificationsfrom ASQ or QAI (CSTE, CQA, et al) preferred
Knowledge and skills:
Strong experiencewith performance testing, quality assurance, test automation, test datamanagement and test environment management

Ability to mentorand develop practice maturity within teams

Demonstratedability to work under pressure

Develop andmaintain strong working relationships with colleagues and vendors atdifferent levels of the organization

Knowledge andexperience with formal system development and testing methodologiespractices (Waterfall, Agile, etc.)

Demonstrate goodproblem solving, negotiating, conflict management and decision-makingskills

Excellentcommunication skills, both written and verbal

Strong knowledgeof change management, release management, and configuration management

Strong experiencewith recruiting and hiring

Ability to defineand assess risk

Experience withDevOps
Technical Skills:
Experience withHP Loadrunner, JMeter, QuickTest Professional (QTP), WinRunner, Selenium,ALM (Quality Center), Jira, New Relic, AppDynamics, and Splunk.

Competent in theuse of Microsoft PowerPoint, Project, Word, and Excel

Agile with Scrum

Working knowledgewith test management tools such as HP ALM, Jira and Zephyr

Demonstratedproficiency in programming concepts and analysis

Demonstratedproficiency in one or more programming languages

Demonstratedproficiency in performance testing methods and objectives

Demonstratedproficiency in implementing performance testing solutions usingLoadRunner

Proficient withapplication architecture, i.e. N-tier and it's components

Ability tointerpret architecture, design, and requirements documents to formulate aperformance testing strategy

Demonstrated proficiencywith interpreting performance results and communicating the results to awide variety of teams and organizational levels

Demonstratedproficiency in SQL and database skills
Job experience:
5+years experience as an architectand/or performance engineer or related position in a collaborative, team-drivensoftware engineering environment focusing on enterprise performance testing

5+years experience identifying ,developing, and conducting application andenterprise level performance tests in LoadRunner or some other tool

Experienceinterpreting results and reporting to multiple levels within the organization

Familiaritywith or aptitude to leverage testing tools

Experiencein an organization which leverages offshore/remote staffing

Minimum of 5 years experience managing QA projectactivities within medium to large projects

3 - 5 years experiencemanaging test automation, test datamanagement related activities

3 - 5 years experience with formal ChangeManagement tools, approaches and environments

Experience with full quality management lifecycle forapplication development and delivery

Proven track record of working effectively withtechnical and business groups
Wyndham Destinations