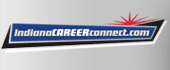 Job Information
Home Care Assistance of Carmel

Recruiting/Staffing Manager

in

Carmel

,

Indiana
Are you looking for a career helping others? Looking for a company that values passion and rewards its employees with great benefits? Your search is over ? a career with Home Care Assistance is the job for you!
Home Care Assistance is seeking a Recruiter/Staffing Manager to join our team in Carmel, IN!
The ideal candidate will have prior experience recruiting, on-boarding, and staffing Care Providers within the Indianapolis area.
We are a dynamic small team and so the ability and desire to build rapport and relationships with our staff and clients is critical. Prior recruiting, on-boarding, and staffing experience, preferably within the home care or other healthcare-related field. Attention to detail and remaining calm under pressure is a necessity as our industry can be quite unpredictable so we need someone who is quick on their feet while always wearing a smile and carrying compassion in their hearts.
Responsibilities of this role:
Responsible for the recruiting, screening, hiring, and on-boarding of home care professionals in compliance with State Home Care License Requirements and HCA Policies and Procedures

Execute sourcing and selection processes for hourly workforce needs including job posting, screening, interviewing, selection, documentation, compliance, correspondence, communication with candidates, reference checking, coordinating offers, and finalizing the hiring process

Answering & triaging calls from caregivers, clients, and prospects

Determining optimal staffing match, managing client and caregiver schedules to ensure every shift is staffed and caregivers arrive on time for their assignments

Serving as one of the main/initial points of contact for caregivers to coordinate rescheduling shift vacancies

Ability to be on an on-call rotation for after business hour calls and scheduling modifications

Ensuring caregiver compliance with time reporting systems/processes for accurate billing and payroll or any care note submissions

Recruiting, screening, interviewing, hiring of caregivers and performing employee trainings and orientations

Ensuring consistent accuracy of database and file information for both caregivers and clients. Maintaining regular documentation and ongoing note-keeping of employee & client activities

Performing client site visits to assure complete satisfaction and quality assurance as well as performance review of employees

What you will bring to the Team:

Recruiting, onboarding and staffing experience within the home or health care industry preferred

Experience with applicant tracking systems (ATS), JazzHR preferred

Experience with placing job postings, interviewing, and hiring

Excellent verbal and written communication skills

Quick learner, detail-oriented and resourceful

Tech-savvy, comfortable with heavy email, spreadsheets, all Microsoft Office products

Must be a problem-solver and be a team-player

Self-starter and able to shift gears at any given time

Ability to have fun while working in a fast-paced environment!

Prior Home Care experience a plus!

Perks of being on our Team:

Opportunity to be a part of an Award-Winning and Growing company!

Competitive base salary

401k

Health Benefits

PTO and sick days

Company-sponsored cellphone and laptop

Supportive, fun team-work environment and more!
Start your rewarding career today. Apply now!
Home Care Assistance?s main office is in Carmel, Indiana. We service clients in Hamilton, Boone, Hendricks, and Hancock Counties, with the majority of our clients residing in Carmel, Zionsville, and Fishers. Home Care Assistance is one of the fastest-growing home care agencies worldwide, and we are currently seeking the best professionals to become a part of our expanding team. Our mission is to Change the Way the World Ages, and to this end, we work together to raise the standard of in-home care for older adults. As a company, we uphold business best practices and support our team members with a competitive benefits package, professional development opportunities and meaningful work. This loyalty and commitment to our people has helped us become a leading provider of non-medical in-home senior care!