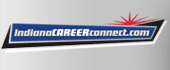 Job Information
Knipper

$500 Sign-on Bonus - Pick Pack Operator - Starting Rate is $15.00/Hr.

in

Charlestown

,

Indiana
As the leading sample management services company J. Knipper and Co has been dedicated to serving the pharmaceutical, biotechnology and medical device industries for the past 30 years. We are constantly evolving and expanding to provide services including our custom pharmacy solutions to fulfill our vision to create the shortest path between patient and therapy.
Our culture revolves around five core values represented by the acronym CHART, which stands for Caring - Honesty - Accountability - Respect - Trust. These five values are at the center of our mission to create relationships, both internally and externally, and to strategically develop solutions for our clients.
Join the growing Knipper family today!
Schedules available - 6am - 2:30pm, 8am to 4:30pm, 9am to 5:30pm, 9:30am to 8pm (4 days), 11:30am to 8pm, Part time 4pm to 8pm
Starting rate is $15.00/Hr. for 1st Shift, $17.00/Hr. for shifts that end at 8pm
No wait for benefits!
As directed by the RF system the Pick Pack Operator will manually pick, pack, and process containers (consisting of various materials and products).
Maintains a safe work environment at all times. Reports any unsafe issues to Supervisor immediately.

Maintains a clean work environment at all times in accordance with sanitation standard operating procedures. Reports any sanitation issues to Supervisor immediately.

As directed by the RF system; pick container/s according to customer's specifications

All steps are initiated by way of RF scanning; Item numbers, pick locations, and quantities. The user is expected to verify these steps in the RF device as part of the picking process.

Simultaneously pick & begin packing these container/s to prepare them for shipping

Add packing materials to prepare container/s for final shipping process.

Ship packages using RF and various computer systems.

Maintains inventory levels in pick module as required and performs stock putaway work as required.

Performs scheduled cycle counts as directed.

Operates equipment including, but not limited to; RF scanners, case sealers, scales, postage machines, and computer stations.

High School Education

One year related experience or training; or equivalent combination of education and experience.

General knowledge of RF equipment

General warehouse or distribution skills

Use of job specific machinery and equipment

Basic mathematical skills (counting, adding, multiplying)

Basic computer skills

Frequently lift and/or move objects up to 35 pounds.

Occasionally lift and/or move objects up to 60 pounds.
Reasonable accommodations may be made to enable individuals with disabilities to perform the essential functions.
ID: 2021-2272
External Company Name: J. Knipper and Company, Inc.
External Company URL: www.knipper.com
Street: 1250 Patrol Road