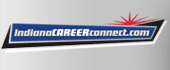 Job Information
Fiat Chrysler Automobile

Cloud Engineer (AWS)

in

Chennai

,

Indiana

India
Cloud Engineer (AWS)
Job ID:11432215
Career Area:Information Technology
Job Category:Information and Communication Technology
Location:Chennai,Tamil Nadu
,IN
Date Posted:September 16, 2020
Brand:FCA Group
Apply (mailto:careers.fca@fcagroup.com)
Share this job
Share on Facebook (http://www.facebook.com/sharer.php?u=https%3A%2F%2Fcareers.fcagroup.com%2Fjob%2F11432215%2F&t=Cloud%20Engineer%20%28AWS%29%20Information%20Technology%20FCA)

Share on Twitter (https://twitter.com/share?text=Cloud%20Engineer%20%28AWS%29%20Information%20Technology%20FCA&url=https%3A%2F%2Fcareers.fcagroup.com%2F%3Fp%3D78%26job_id%3D11432215)

Share on Linkedin (http://linkedin.com/shareArticle?mini=true&title=Cloud%20Engineer%20%28AWS%29%20Information%20Technology%20FCA&url=https%3A%2F%2Fcareers.fcagroup.com%2Fjob%2F11432215%2F)

Share by Mail (mailto:?subject=Cloud%20Engineer%20%28AWS%29%20Information%20Technology%20FCA&body=https%3A%2F%2Fcareers.fcagroup.com%2Fjob%2F11432215%2F)
Job Overview
Qualifications
Chances are you already know Fiat Chrysler Automobiles (FCA). That's because we have a long history with some of the world's most famous brands such as Jeep, Fiat and Abarth. FCA India has operations in Pune, Mumbai and Chennai – including joint-venture manufacturing facilities with TATA Motors – where we integrate the intelligent and innovative technologies that customers want most.
Responsible for managing end to end AWS cloud infrastructure

Actively contribute to providing technology recommendations and oversee the selection of orchestration tooling

Work closely with the application teams and participate in all stages of the SDLC process to provide reliable and scalable Cloud platform and services

Identify and implement automation for cloud operations wherever possible (ex- build phase, deploy, backup etc.)

Act as operations support for all infrastructure (including computer, network , storage and security) and automation requests/incidents

Create and manage repositories for reusable assets/artifacts

Create, maintain and manage the required environments (Dev, QA, UAT ) to ensure seamless cloud application development, integration and service delivery

Responsible for managing the availability of the production instances of the cloud services

Involve in identifying design gaps in existing or proposed architectures and recommend any improvements or enhancements

Act as an escalation point for major platform related incidents/events

Anticipate and identify risks and provide mitigation plans for these risks

Play a key role in devising disaster recovery solutions

Continuously monitor the system effectiveness and performance and identify the areas for improvement, collaborating with key stakeholders

Provide guidance and coaching to the team members as required and also contribute to documenting cloud operations playbook and providing thought leadership in development automation, CI/CD

Involve in providing insights for optimization of cloud computing costs
Degree in Computer science or related field (such as software development)
3-5 years of demonstrated experience on AWS cloud platform

Expert knowledge on AWS services (EC2, S3, IAM etc)

AWS Certification will be an added advantage

Experience with SQL and No SQL databases

Familiar with distributed / micro services architecture and event-driven architecture

Experience in DevOps process (AWS solution architecture Devops tools) and CI/CD toolsets (such as Jenkins etc.)

Knowledge on multiple operating systems- Linux, windows etc.

Experience with at least one programming or scripting language is a must (ex-python, Ruby)

Strong knowledge on cloud infrastructure (firewalls, load balancers etc.)
Personal Skills
Strong analytical skills to solve problems

Knowledge on incident and change management

Act as an escalation point and mentor to junior employees

Ability to effectively communicate with employees and clients

Strong inquisitiveness to stay in touch with groundbreaking technologies

Willingness to take on standby duties if necessary
The direction and speed at which FCA is pursuing the future will create attractive opportunities for decades to come. Particularly as we put great emphasis on the cultivation of talent with training strategies that support key business objectives. FCA India will never stand still and neither will you.
Our benefits reflects the FCA commitment to helping you reach your personal and professional goals. In addition to an environment that promotes career development, we offer benefits for a healthy lifestyle and a rewarding future, designed to take care of you and your family, in various stages of life.
As a global company, our employee packages will vary by country, customary norms and the legal entity into which you are hired.