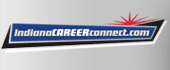 Job Information
Franciscan Health

Supervisor on Duty

in

Chesterton

,

Indiana
Supervisor on Duty
Franciscan Health Fitness Centers
Franciscan Health
810 Michael Drive Chesterton, IN 46304
Multiple Shifts Available
PRN (As Needed)
High School Diploma/ GED Required
WHAT WE NEED
An ultra-organized people person
WHO WE ARE LOOKING FOR
Exceptional quality health care doesn't happen by luck; it happens because there is a team of professionals working together – each doing their own job to the highest standards and working together for a common goal. Our Supervisor on Duty is an important part of this team by delivering outstanding customer service to our members, guests, and patients.
Do you have excellent follow-through skills? Would you like to work in a place that values your skills and believes that serving with faith is the best possible way to serve? We have a team of people waiting for you.
WHAT YOU WILL DO
Handle any facility or member/guest/patient emergencies.

Incorporate new ideas to exceed customer expectations.

Follow-up of member/guest/patient complaints and suggestions.

Address and respond immediately and appropriately to the concerns of member, guest and/or patient.

Responsible for emergency staffing shortages, assisting as needed.

Provide on-going feedback and communication to staff.

Maintain responsibility for inter- and intra-departmental communications, special projects, and services.

Promote professional self-development.
WHAT IT TAKES TO SUCCEED
Exceptional knowledge of guest fees and policies.

Stay informed of current activities, programs and information for members and guests. Exceptional knowledge of Occurrence reporting and input of Risk Pro Monitor system.

Strong communication skills.

Strong customer service skills.
WHAT WE'RE LOOKING FOR
1-3 Years Experience
License(s): Not Applicable
Certification(s): Cardiopulmonary Resuscitation; First Aid
Travel: Never or Rarely
EQUAL OPPORTUNITY EMPLOYER
It is the policy of Franciscan Alliance to provide equal employment to its employees and qualified applicants for employment as otherwise required by an applicable local, state or Federal law.
Franciscan Alliance reserves a Right of Conscience objection in the event local, state or Federal ordinances that violate its values and the free exercise of its religious rights.
Franciscan Alliance is committed to equal employment opportunity.
FEATURED JOBS ​​​​
Chesterton, IN, US, 46304
PRN (As Needed)
Never or Rarely
employmentType: PRN (As Needed)
Multiple Shifts Available
Chesterton
IN
46304
810 Michael Drive