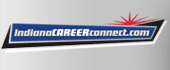 Job Information
Goodwill Indy

Warehouse Forklift Driver - Clarksville, IN Outlet

in

Clarksville

,

Indiana
POSITION SUMMARY
Starting at $15.00 per hour!!
The Forklift Driver is responsible for operating a forklift to move, locate, relocate, stack, and count
merchandise. The Forklift Driver is accountable for the safe and efficient operation of the forklift and will also be required to perform order picking , load and unloading, and checking.
Hours of Operation
Monday- Saturdayfrom 6am-10:00pm and Sunday 10:00am-8:00pm
Responsibilities
Demonstrating behavior consistent with Goodwill Industries Historic Values, Basic Principles and Standards of Conduct

Receiving and put-away: unload inbound shipments safely and move product to storage locations.

Efficiently stack and store the merchandise in the appropriate areas.

Quality: Ensure inbound and outbound shipments are accurate and free of damage. Report quality variances.

Order Picking: Pull and prepare product for shipment, ensuring that the exact number and type of product is loaded and shipped. Perform picking duties in an efficient manner that meets customer service standards.

Loading: Efficiently move product from staging and/or storage areas into trailers.

Equipment: Load, unload, move, stack, and stage product and materials using a forklift, clamp truck, or other power equipment. Maintain the facility's equipment and materials in a neat, clean, and orderly fashion. On a daily basis, inspect and perform minor maintenance on the forklift or other equipment. Operate all equipment in a safe and efficient manner following prescribed work methods.

Inventory: Keep appropriate records and reports to guarantee that tight inventory control and security are maintained. Assist in physical inventories. Ensure proper stock rotation.

Safety, Sanitation, Security : Maintain a clean, neat, and orderly work area. Assist in maintaining the security of the warehouse. Conduct operations in a manner that promotes safety. Comply with OSHA and SDS Standards.

Maintenance: Perform or assist in building, grounds, and equipment maintenance as required.
The physical demands described here are representative of those that must be met by an employee to successfully perform the essential functions of this job. Reasonable accommodations may be made to enable individuals with disabilities to perform the essential functions.
While performing the duties of this job, the employee is frequently required to stand; walk; sit; use hands to finger, handle, or feel; reach with hands and arms; climb or balance and stoop, kneel, crouch, or crawl. The employee must frequently lift and/or move up to 25 pounds and occasionally lift and/or move up to 50 pounds.

Specific vision abilities required by this job include close vision, distance vision, peripheral vision, depth perception and ability to adjust focus.

The work environment characteristics described here are representative of those an employee encounters while performing the essential functions of this job. Reasonable accommodations may be made to enable individuals with disabilities to perform the essential functions.

While performing the duties of this Job, the employee is regularly exposed to outside weather conditions.

Frequently exposed to moving mechanical parts.

Occasionally exposed to fumes or airborne particles and risk of electrical shock. The noise level in the work environment is usually loud.

Loading and unloading truck

Other duties may be assigned.
POSITION QUALIFICATIONS
Less than high school education; six months or more related experience or training; or equivalent combination of education and experience.

To perform this job successfully, an individual must be able to perform each essential duty satisfactorily. The requirements listed below are representative of the knowledge, skill, and/or ability required. Reasonable accommodations may be made to enable individuals with disabilities to perform the essential functions.

Ability to read and comprehend simple instructions, short correspondence, and memos.

Ability to write simple correspondence.

Ability to effectively present information in one-on-one and small group situations to customers, clients, and other employees of the organization.

Ability to add and subtract two digit numbers and to multiply and divide with 10's and 100's.

Ability to perform these operations using units of American money and weight measurement, volume, and distance.

Ability to apply common sense understanding to carry out detailed but uninvolved written or oral instructions.

Ability to deal with problems involving a few concrete variables in standardized situations. Regularly sitting on a powered industrial truck

Frequently lift up to 50 pounds and adjust body position to bend, stoop, stand, walk, turn, pivot, and stand for long periods of time

Having a good sense of balance

Having good eye-hand-foot coordination

Ability to assess weights and judge distances and heights

Ability to work in varying temperatures, depending upon season
BENEFITS
Full-time employees may participate in a comprehensive benefits program that includes:
Continuing education and leadership development

Comprehensive health plan

Paid time off (PTO)

Life, dental and vision insurance

Short- and long-term disability plans

Nationally recognized preventive health and wellness program

Section 125 pre-tax health spending account, dependent care spending account and premiums

Retirement plan with generous match
To learn more about our Mission and Values, please click here (http://www.goodwillindy.org/mission/) .
Click this link to learn more about our Retail division GW Retail Information Sheet 2017 (https://goodwillindy.icims.com/icims2/servlet/icims2?module=AppInert&action=download&id=55236&hashed=-1316803707)
Goodwill of Central and Southern Indiana is an EEO Employer/Vet/Disabled
Retail1
Connect With Us!
Location(s) US-IN-Clarksville
Category Retail
Type Full Time
Compensation $15.00 per hour