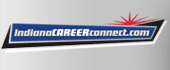 Job Information
Harrison Healthcare Center

Certified Medication Aide

in

Corydon

,

Indiana
JOB DUTIES & RESPONSIBILITIES
Set up and administer medication in accordance with physician's orders and state/federal regulations.

Display knowledge of side effects, interactions, and nursing implications of common medications.

Account for controlled drugs each shift and report any discrepancies immediately.

Charting –routine medications, medication omissions, documentation of PRN medication given with follow up, and any other pertinent observations.

Maintain inventory of medications.

Rounds with nurse and physician.

Prepare monthly medication records.

Provide personal care and treatment function for residents.

Perform basic nursing care functions as required.

Create a clean, comfortable, and safe environment for residents and ensure that their needs are met.

Maintain resident documentation records for activities of daily living, restorative programs, and resident specific forms.

Attend and participate in scheduled training, educational, classes, and orientation programs to maintain certification and enhance the quality of care.

Perform other related duties as required or assigned.

Maintain and work within established departmental, center, and corporate policies and procedures, objectives, quality improvement and safety programs, and environmental and infection control standards.
QUALIFICATIONS, KNOWLEDGE/SKILLS & ABILITIES
High school graduate or G. E. D. equivalent.

Graduate of an approved Nurse Aide Training Program or be eligible to enter such a program and graduate and pass a state test within 120 days from date of employment.

Valid QMA certification in the State of Indiana

An understanding of medication administration procedures and successful completion of a state approved training course.

Ability to perform basic math functions.

An understanding of resident care procedures and standards.

Ability to make independent decisions when circumstances warrant such action.

Prior experience in a healthcare environment is desirable.

Ability to deal tactfully with staff, residents, family members, visitors, government agencies, and the general public.

Ability and willingness to work harmoniously with all staff.

Must have patience, tact, and enthusiasm, as well as the willingness to handle difficult residents.

Willingness and ability to seek new methods and principles and be willingness to incorporate them into existing nursing practices.

Ability to relate information concerning a resident's condition.
Benefits
As a CommuniCare employee you will enjoy competitive wages and PTO plans. We offer full time employees a menu of benefit options from life and disability plans to medical, dental, and vision coverage from quality benefit carriers. We also offer 401(k) with employer match and Flexible Spending Accounts.
About Us
A family-owned company, we have grown to become one of the nation's largest providers of post-acute care, which includes skilled nursing rehabilitation centers, long-term care centers, assisted living communities, independent rehabilitation centers, and long-term acute care hospitals (LTACH). Since 1984, we have provided superior, comprehensive management services for the development and management of adult living communities. We have a single job description at CommuniCare, "to reach out with our hearts and touch the hearts of others." Through this effort we create "Caring Communities" where staff, residents, clients, and family members care for and about one another.
COVID Vaccines are available for CommuniCare employees. In conjunction with our pharmacy partners , we are currently offering free COVID vaccines to employees! You can protect yourself, your family, and your community from COVID by getting vaccinated at no charge.