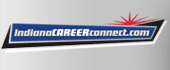 Job Information
Harrison Healthcare Center

RN Director of Nursing (DON)

in

Corydon

,

Indiana
Harrison Healthcare Center, a member of the CommuniCare Family of Companies, is currently recruiting an experienced and compassionate RN to lead our nursing team!
CommuniCare is dedicated to our goal of creating Caring Communities where staff, residents, and families join hands to overcome their daily challenges. Each and every one of our employee's primary importance stems from our philosophy: Serving with Pride. We recognize that we are called to reach out with our hearts and touch the lives of others. This recognition instills a great sense of purpose in the work we do each day. As a result, we take immense pride in our opportunity to deliver the highest quality of care. We remind ourselves daily that we have to serve with pride and this energizes us in our mission to give the gift of life to each and every guest and resident of the CommuniCare Family of Companies.
The position of RN Director of Nursing Services will have primary responsibility for administering and coordinating clinical services and programs for residents. The position will directly supervise nurses as nurse manager and be responsible for the day-to-day clinical operations.
The successful candidate for the RN - Director of Nursing Services position must have a current, valid Registered Nurse license, BSN preferred, and 5 years clinical management experience, preferably in a Long Term Care environment as a Director of Nursing. The DON must be knowledgeable of nursing and medical practices and procedures, as well as laws, regulations, and guidelines pertaining to long term care administration.
The position of RN Director of Nursing is a full time, salaried position. As a CommuniCare employee, you will enjoy competitive wages and PTO plans. We offer full time employees a menu of benefit options from life and disability plans to medical, dental and vision coverage, from quality benefit carriers. We also offer 401(k) with employer match and Flexible Spending Accounts.
Qualifications and Experience requirements:
Current RN license

5 years clinical management experience, preferably in a long term care environment

Prior DON experience is highly preferred

Must be knowledgeable of nursing and medical practices and procedures, as well as laws, regulations, and guidelines pertaining to long term care administration.

Strong leadership and organizational skills

The ability to communicate well with employees and families about their issues

Must maintain CPR certification