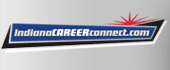 Job Information
SAIC

Logistics Principal

in

CRANE

,

Indiana
Description
JOBDESCRIPTION
SAIC is hiring a Logistics Principal for a key role supporting the US Navy in Crane, IN . The Logistics Analyst performs system fault analysis, life cycle maintenance and integrated product support (IPS) of major systems. Controls the efficient flow of goods, services and information between points of origin through customer placement in order to meet customer requirements.
Note: This position offerstemporary work from home/ remote/ virtual work as part of a virtual team due toCOVID-19. This position also has the potential for full time remote ortelework. Preferred work location will be onsite in (Crane, IN).
JOBDUTIES
Collect, research, and analyzesource data and validation of source data based on predefined anddeveloped assumptions

Perform LMI activities inaccordance to the ILS master schedule, synoptic outlines, validation/verificationplans, Logistic Demonstrations/Maintenance Demonstration (LD/MD) plans,LSA Plans and Technical Manual Plans.

Maintain current knowledge ofgovernment requirements and state-of-the-art techniques for military LMI;develops and recommends modifications to processes; responds to inquiriesconcerning LMI practices and procedures.

Deliver LMI in the customer'sstandard format for assigned projects or programs.

Recommend program-specificguidelines for LMI data entry based on customer tailoring of requirementsand military specifications.

Identify and perform detailed taskanalysis for moderately complex operation, maintenance and troubleshootingtasks.

Design, normalize, develop, installand modify databases.

Maintain, monitor, tune, andperform backup/recovery of databases.

Install, configure, and maintaindatabase management systems software.

Perform analysis for planninganticipated changes in database design based on ECPs.

Develop and run stored procedures.

Develop and implement data miningand data analysis.
Qualifications
REQUIRED EXPERIENCEAND CLEARANCE:
High school/GED and fourteen (14)years of related experience or Associates and twelve (12) years of relatedexperience or Bachelor's Degree and ten (10) years of related experience orMaster's Degree and eight (8) year of related experience (will consider experiencein lieu of degree). Concentration in Finance, Accounting or business relateddiscipline preferred.

2+ years of Program Control orrelated experience preferred.

Detailedknowledge of applicable Military Standards used for development of LMI datapreferred.

Experiencewith reviewing system support requirements, determination and maintenance oftools and test equipment and spares tracking and management, and review ofmaintenance and support planning documents for technical adequacypreferred.

Abilityto read engineering drawing, schematics, and technical informationpreferred.

Abilityto define and/ or forecast support requirements preferred.

Familiarwith logistics design influence preferred.

Familiarwith automated test equipment and fault isolation techniquespreferred.

Skilledwith LMI related software (SLICWave desired) and/or other relational databaseexperience preferred.

Strongexperience with MS Excel and MS Office Suite.

Ableto conduct external/internal customer meetings, validations/verifications, logdemos, LSA/LSAR reviews, in-process reviews, etc.

Militaryexperience, previous/current logistics experience or strong technicalbackground.

Candidate must be a US Citizen.

Candidate must be able to obtain orpossess a Secret clearance.
REQNUMBER: 2017198
SAIC is a premier technology integrator, solving our nation's most complex modernization and systems engineering challenges across the defense, space, federal civilian, and intelligence markets. Our robust portfolio of offerings includes high-end solutions in systems engineering and integration; enterprise IT, including cloud services; cyber; software; advanced analytics and simulation; and training. We are a team of 23,000 strong driven by mission, united purpose, and inspired by opportunity. Headquartered in Reston, Virginia, SAIC has annual revenues of approximately $6.5 billion. For more information, visit saic.com. For information on the benefits SAIC offers, see Working at SAIC. EOE AA M/F/Vet/Disability
SAIC