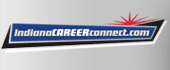 Job Information
ManTech

Senior Engineer Test Lead

in

Crane

,

Indiana
Secure our Nation, Ignite your Future
Become an integral part of a diverse team while working at an Industry Leading Organization, where our employees come first. At ManTech International Corporation, you'll help protect our national security while working on innovative projects that offer opportunities for advancement.
Currently, ManTech is seeking motivated, career and customer-oriented Test Lead Engineer to join our team in Crane, IN supporting Operation Test Program Set development.
Responsibilities include, but are not limited to:
· Capable of assisting Automated Test Platform development activities from conceptual stage through life cycle of product, including planning, development, testing, and integration. Interpreting test requirements and documenting the complete test solution
· Assist in developing test software to run on electronic Consolidated Automated Support System (eCASS), Reconfigurable Transportable Consolidated Automated Support System- Depot Version (RTCASSd) and automated test platforms
· Designing analog and digital test interfaces to implement switching, filtering, signal conversion, and other testing functions
· Capable of tracking changes made to hardware, software, firmware, documentation, test fixtures and test documentation throughout the delivery cycle
Basic Qualifications:
· Knowledge of electrical and mechanical standard engineering practice and procedures to include systems development lifecycle, systems engineering principles, CMMI, rapid prototyping and Agile development.
· Analyze data, and design hardware/software solutions for which industry standards exist
· Expert knowledge of system design, development, test and implementation, product lifecycle, and rapid prototyping
· Experience performing gap analysis; trade studies; developing and executing test events; performing engineering and technical analysis, evaluations, and assessments on a variety of systems
· Qualifications: BS or MS degree Electrical Engineering or Computer Engineering
Preferred Qualifications:
· Experience developing testing interface devices for CASS family of test benches
· Experience developing testing scripts for CASS family of test benches
· Ability to lead a team of engineers/developers to accomplish engineering and software development tasks
· Ability to learn new things quickly and apply them
· Process oriented and continuous improvement focused
· Ability to develop and maintain good working relationships across departments, customers, and other company team members
· Possess good communication skills and be able to work in a dynamic team environment
· Experience with JIRA/BitBucket development environments
Security Clearance Requirements:
· Position requires a US DoD SECRET security clearance or able to obtain one
Physical Requirements:
· Must be able to remain in a stationary position (50%) of your time
ManTech will pay for relocation and sign on bonus
ManTech International Corporation, as well as its subsidiaries proactively fulfills its role as an equal opportunity employer. We do not discriminate against any employee or applicant for employment because of race, color, sex, religion, age, sexual orientation, gender identity and expression, national origin, marital status, physical or mental disability, status as a Disabled Veteran, Recently Separated Veteran, Active Duty Wartime or Campaign Badge Veteran, Armed Forces Services Medal, or any other characteristic protected by law.
If you require a reasonable accommodation to apply for a position with ManTech through its online applicant system, please contact ManTech's Corporate EEO Department at (703) 218-6000. ManTech is an affirmative action/equal opportunity employer - minorities, females, disabled and protected veterans are urged to apply. ManTech's utilization of any external recruitment or job placement agency is predicated upon its full compliance with our equal opportunity/affirmative action policies. ManTech does not accept resumes from unsolicited recruiting firms. We pay no fees for unsolicited services.
If you are a qualified individual with a disability or a disabled veteran, you have the right to request an accommodation if you are unable or limited in your ability to use or access http://www.mantech.com/careers/Pages/careers.aspx as a result of your disability. To request an accommodation please click careers@mantech.com and provide your name and contact information.
ManTech