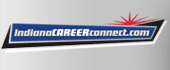 Job Information
Franciscan Health

Licensed Practical Nurse

in

Crawfordsville

,

Indiana
Licensed Practical Nurse
Southside Family Medicine
Franciscan Physician Network
1640 Crawfordsville Square Crawfordsville, IN 47933
Days
Full-Time
Trade School / Certification Required
WHAT WE NEED
Strong, healing caretakers
WHO WE ARE LOOKING FOR
Nurses prepare patients for procedures, help put patients and their families at ease, administer medication and so much more. For many patients, their nurse is the person they see most often and the one with whom they identify most closely. Our nurses are important to our patients – and important to us. Here at Franciscan Health, our nurses are part of a family of faith, working side-by-side with a medical team that firmly believes God is truly present in our buildings and in our care.
Are you ready to take your nursing to a place with a higher calling? Do you have excellent bedside manner and just as good communication with fellow nurses and physicians? Are you organized and accurate? Do you love knowing that you've followed orders and provided the best possible care? We have a special place waiting just for you.
WHAT YOU WILL DO
Provide direct patient care, which may include rooming patients, taking vitals, obtaining a comprehensive medical history, administering vaccines, injections, and medications, phlebotomy, point of care testing, triaging phone calls and medication reconciliation

Provide customer service to internal and external customers via phone, electronic and in person.

Apply written and verbal communication skills on multiple levels, and leverage analysis and critical thinking to support provider.

Enter patient information into the EHR system.

Use EHR and other software systems for referrals, prior authorizations, medication research, and other duties.

Initiate and follow through on prior authorizations, referrals, and medication refills.
WHAT IT TAKES TO SUCCEED
Prior Nursing/Patient Care experience.

Knowledge of Centers for Disease Control and Prevention (CDC) Standard Precautions.

Understanding of terminology used in diagnosis and classification of illnesses, injuries, and disabilities.

Knowledge of Hematology/blood collection technology, techniques, and procedures.

Understanding of typical and atypical human systems and development.

Deliver patient education under established protocols.

Pharmaceutical terminology, generic and trade names, and ICD coding knowledge.

Develop effective relationships with patients, hospital departments, and other external parties.

Effectively communicate verbally and in writing.
WHAT WE'RE LOOKING FOR
1-3 Years Experience
License(s): Licensed Practical Nurse
Certification(s):
Travel: Never or Rarely
EQUAL OPPORTUNITY EMPLOYER
It is the policy of Franciscan Alliance to provide equal employment to its employees and qualified applicants for employment as otherwise required by an applicable local, state or Federal law. Franciscan Alliance reserves a Right of Conscience objection in the event local, state or Federal ordinances that violate its values and the free exercise of its religious rights. Franciscan Alliance is committed to equal employment opportunity.
PHYSICIAN OFFICE STAFF ​​​​
Crawfordsville, IN, US, 47933
Full-Time
Never or Rarely
employmentType: Full-Time
Days
Crawfordsville
IN
47933
1640 Crawfordsville Square