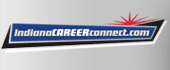 Job Information
IDEX

Scheduling & Planning Manager

in

Crawfordsville

,

Indiana
If you're looking for a special place to build or grow your career, you've found it. Whether you're an experienced professional, a recent college graduate or somewhere in between, IDEX is a place where you can apply your existing skills and learn new ones in an environment where you can make an impact.
With interesting opportunities in engineering, marketing, sales, supply chain, operations, HR, finance, and more across more than 40 diverse businesses (https://www.idexcorp.com/our-businesses/business-segments/) around the globe, chances are, we have something special for you.
Business Overview
Banjo Corporation, a Liquid Handling Products Company, located outside of Indianapolis, IN, specializes in injection molding of glass-reinforced polypropylene products with an excellent reputation for high quality. Banjo offers an extensive product line to a vast array of agricultural and industrial applications. Our products are marketed and sold all over the world and include: Valves, Manifold Systems, IBC/Tank Accessories, Line Strainers, and Pumps. In business for over 45 years, Banjo is a Business Unit of IDEX Corporation which is based in Lake Forest, IL, and is an applied solutions company with 7,000 employees and operations on six continents.
Position Summary:
The Production Planning & Scheduling Manager is responsible for all Production Planning and Scheduling within the Crawfordsville facility. Responsibilities of this position include leading the scheduling team, planning & scheduling of all molding, machining, and assembly operations. The primary focus of this position will be to work with the Scheduling team, Customer Service, and Production Managers & Supervisors to balance Supply and Demand in an efficient and cost-effective manner. The Scheduling team is responsible for the daily issuance of shop orders to the plant floor. In addition, this position is responsible to help determine the mid to long range capacity requirements and inventory plan for the organization. This position requires a high level analytical and servant leadership skill.
Principal Duties and Responsibilities:
Contribute to management and fulfillment of plant KPIs regarding Safety, Quality, Delivery, and Cost.

Develop and maintain a Sales & Operations Planning process that will balance Supply, Demand, and Inventory levels while maintaining KPI's.

Work with a cross-functional team to create monthly demand forecast based on historical sales, statistical models, and relevant current market information and trends.

Regularly review and update component and finish goods stock levels to maximize the use of inventory.

Establish a Rough-Cut Capacity Plan based on supply planning to assist leadership with developing and maintaining the correct resource levels within the plant.

Establish and maintain ERP System planning parameters.

Function as the primary point contact for Customer Service when establishing Production commitments for our customers.

Identify component or finish good shortages and work with Purchasing and/or Production to expedite where needed to meet customer requirements.

Proactively manage production schedules to minimize customer and/or production disruption related to component shortages, machine downtime, labor shortages, and other capacity constraints.

Review, develop, and maintain department procedures, work instructions, and records to ensure compliance with ISO9001 program.

Provide leadership and direction for Scheduling team comprised of 1 - 2 Schedulers, including setting and managing priorities and developing a cross-trained team to ensure continuity within the funciton.

Collaborate with Supervisors and Managers to ensure that customer deliveries are met daily.

Analyze department performance, account for variances, drive for root cause and implement improved methods and procedures; create, review, and update improvement plans, at a minimum, monthly.

Develop reports and tools to assist the team with planning, scheduling, and prioritization.

Assist with the planning and scheduling aspects of New Product Development (NPD) initiatives.
Required Knowledge, Skills, and Abilities:
Strong communication skills with the ability to present views in a clear, concise and persuasive way, both verbally and in writing.

Strong interpersonal skills that demonstrate intellectual and emotional intelligence to build credible working relationships at all levels and cross-functionally.

Strong leadership, organizational, and planning skills that create an engaged team which reaches individual, department and business goals/KPI's.

Experience in use of Planning Methodologies, S&OP, RCCP, MPS, MRP, and Kanban

Strong database query and analytical skills.

Experience implementing Lean Manufacturing techniques.

Experience implementing and sustaining standard work.

Experience using Microsoft Office™ (Excel, Word, Access, Power Point, Project, etc.), M2M, and JDE.
Education and Experience:
Bachelor's Degree in Supply Chain, Business, or a related technical field or an equivalent combination of education and work experience is required.

5+ years of experience in Production Planning & Scheduling.

3 - 5 years of work experience with Lean Manufacturing Techniques.

APICS CPIM Certification (Strongly Preferred)

Demonstrated success working in a team environment.

Strong Business Management skills in the areas of (Working and Leading Others, Presenting and Communicating Information, Planning, Budgeting, Delivering Results, Meeting Customer Expectations, Adapting and Responding to Change.).
Are you ready to join a different kind of company where our people, our culture, and our commitments are centered around providing trusted solutions that improve lives around the world?
IDEX (NYSE: IEX) is a company that has undoubtedly touched your life in some way. In fact, IDEX businesses make thousands of products that are mission-critical components in everyday activities. Chances are the car you're driving has a BAND-IT® clamp holding your side airbag safely in place. If you were ever in a car accident, a Hurst Jaws of Life® rescue tool may have saved your life. If you or a family member is battling cancer, your doctor may have tested your DNA in a quest to find the best targeted medicine for you. It's likely your DNA test was run on equipment that contains components made by our growing IDEX Health & Science team.
IDEX