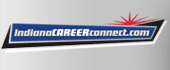 Job Information
Evangelical Lutheran Church in America

Regional Gift Planner – Indiana, Kentucky, Ohio

in

Deployed

,

Indiana
Job Descriptions:
The Regional Gift Planner (RGP) will be responsible for identifying, cultivating, soliciting, and securing planned and current gifts from individuals in support of churchwide ministries, congregations, synods and other ELCA-related ministries. Gift planners work in partnership with synods, ELCA related organizations and institutions to expand the network of prospective donors, increase support for ELCA-related ministries and present opportunities to invest in the Endowment Fund Pooled Trust. Gift Planners provide ongoing, regular stewardship of planned giving donors and participants in the Endowment Fund Pooled Trust.
Reporting to the Director of Gift Planning, this position is part of a nationwide network of twenty-two professional Regional Gift Planners. Each Gift Planner lives and works within their assigned territory (home office).
THE ELCA at a Glance
The ELCA is one church with three expressions - a churchwide organization in Chicago, 65 synods throughout the country, and a network of 9,300 congregations. The three interdependent parts work together to form the ELCA. In addition, the ELCA works with a number of partner institutions including 285 social ministry organizations and other entities that address human needs, 26 colleges and universities, 7 seminaries, theological education by extension, and a variety of outdoor ministries, retreat centers, schools and early childhood education centers.
The ELCA Foundation
The ELCA Foundation is a separately incorporated ministry of the ELCA. It provides comprehensive giving opportunities for individuals, and educational and gift planning services to congregations, synods, churchwide ministries and related institutions and agencies of this church. Its goal is to increase financial resources for all the ministries of the ELCA.
The Foundation also offers opportunities for congregations and institutions of the ELCA to invest in the Endowment Fund Pooled Trust; provides oversight of the assets including the Endowment Fund, Charitable Gift Annuities, Charitable Trusts; and cares for the accounting, administration and financial reporting of assets and activities.
The Foundation is governed by a board of trustees with separate committees for Investments, Audit, Resource Development and Finance.
Foundation Parameters:
Assets Under Management - $854 million
Annual Budget - $7.5 million
Foundation Staff Size - 36
Job Responsibilities
Meet with prospective donors to conduct discoveries, present gift plan proposals and secure planned and current gifts through estate plans, CRTs, CGAs, named endowments, QCDs, cash, properties, and other gifts.

Work collaboratively with ELCA Mission Advancement unit, directors for evangelical mission in synods, and other churchwide partners in identifying planned gift prospects, providing major gift referrals and coordinating effective cultivation and stewardship of churchwide constituents.

Coordinate with regional partners in identifying planned gift prospects and engage in joint discovering meetings with partner gift officers.

Develop partnerships and a referral network of pastors and key congregational leaders through joint development of asset-based giving programs, the development of congregational gift policies, and the developing and stewarding of congregational endowment funds.

Cultivate and solicit ELCA affiliated institutions to invest funds in the Endowment Fund Pool Trust and provide ongoing stewardship of these institutions.

Steward and strengthen the relationship between the ELCA Foundation and regional partners. Cultivate and develop additional partnerships with relevant regional ELCA affiliated institutions.

Manage ongoing relationships and tracking of portfolio with ECIS software and regularly review activity and donor portfolio with Director of Gift Planning.

Other duties and responsibilities as assigned.
Physical Requirements
Must be willing and able to travel by air and automobile; about 50% of the time.
Physical Demands
While performing the duties of this job, the employee is regularly required to talk and hear, use hands and fingers to operate a computer and telephone. This position requires sitting for long periods of time. Reasonable accommodations can be made to enable individuals with disabilities to perform the essential functions.
Required Experience:
Demonstrated commitment to the mission of the ELCA and a commitment to supporting best practices in fundraising and development.

Experience in resource development, planned giving, financial/estate planning, sales, or related career, with a solid understanding of the development process and planned giving instruments.

Excellent communications and interpersonal skills with the ability to effectively interview potential donors about their passions for ministry and available assets, present proposals, and ask for planned gifts.

Ability to utilize a constituent information system as an integral part of the moves management strategy.

Ability to work independently from home, while remaining self-disciplined and organized to be most effective.
Lutheran Foundation Partnership - Indiana, Kentucky, Ohio
The Regional Gift Planner works in partnership with synods and ELCA related organizations and institutions to expand the network of prospective donors and increase support for all Lutheran ministries.
This Regional Gift Planner will collaborate closely with the Bishops of the Indiana Kentucky and Southern Ohio Synods, along with several other regional partners. Additionally, they will occasionally be asked to collaborate with other regional gift planners as needed.
The Bishops of these synods, or their representatives, may be involved in the interview process with final candidates.
Keyword: Regional Gift Planner
From: Evangelical Lutheran Church in America