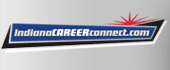 Job Information
Progress Rail Services Corp.

Truck Driver, Mileage

in

East Chicago

,

Indiana
5847BR
Work Location:
E. Chicago, IN Wheel Shop - 194
Job Purpose:
The Mileage truck driver position will drive a pre-planned regional route to deliver freight to internal and external customers.
Req ID:
5847BR
Company Description:
Progress Rail, a Caterpillar company, is an integrated rolling stock and infrastructure provider, delivering a full range of products and services to domestic and international railroad customers. Our customers enjoy one-stop shopping and comprehensive cradle-to-grave railway solutions - whether it rolls on the rail or is the rail itself. From locomotives, transit, freight cars and engines, to tracks, signals and advanced technology, we ensure customers can count on us to meet all their rail needs.
Forging the bridge between ideas and success, our talented and innovative team members work together to address the challenges of the rail industry today, ensuring success for the future. As part of a vibrant, global network of business operations, each and every member of our team is important to our success. With headquarters in Albertville, Ala., more than 7,000 dedicated employees serve customers through a network of close to 150 locations around the world.
For more information, visit www.progressrail.com and follow @Progress_Rail on Twitter and YouTube.
Education / Training:
• Class A CDL;
• 2 years of verifiable driving experience.
Job Title:
Class 'A' CDL - Regional Driver
City:
East Chicago
Key Job Elements:
• Driving truck pulling flatbed;
• Securing freight to flatbed trailer with chains, binders, and straps. No tarping required;
• Reading maps and planning trips;
• Conduct pre-trip and post-trip inspections on equipment;
• Completing driver's paperwork (logs, trip reports, DVIR's etc.);
• Scheduling maintenance of equipment with the shop.
• Inspect motor vehicles;
• Follow safety procedures for vehicle operation;
• Inspect cargo to ensure it is properly loaded or secured;
• Record operational or production data;
• Report vehicle or equipment malfunctions;
• Secure cargo.
Qualifications and Experience:
• Must be at least 25 years of age;
• Must have a valid Class A CDL License with a good driving record;
• Must have at least 2 years of recent OTR verifiable tractor trailer experience (Flatbed preferred);
• Compliance with state and federal DOT rules and regulations;
• Engaging personality with a stable work history;
• Ability to communicate with all levels of employees and customers;
• Attention to detail with driver's paperwork;
• Be able to climb onto and down from the trailer;
• Possess sufficient strength to tie down a load properly.
EEO:
Equal Opportunity Employer – Race/Color/Sex/Religion/National Origin/Sexual Orientation/Gender Identity/Vets/Disabilities
Benefits:
Progress Rail Services Corporation and its subsidiary and affiliate companies offer an excellent total compensation package* including competitive salary, 401(k) plan with company match, available medical/dental/life/disability insurance coverage and paid vacation and holidays. Relocation assistance may be available for some positions.
*Benefits eligibility differs by job position and employment status - governing plan documents control such benefits..
Job Category:
Transportation & Logistics
State::
Indiana
Progress Rail Services Corp.