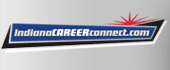 Job Information
Sylvan Learning

Elementary Teacher

in

Elkhart

,

Indiana
Are you a teacher that thrives on seeing that moment when a child learns something new and their face lights up with excitement? Have you been frustrated with your inability to dig deeper into the needs of each of your students due to the pace and size of your classroom? Are you looking for a part-time job but feel like you have to sacrifice doing what you love to get a decent paying part-time job?
In this high performing, individualized learning environment, you're seeing the "light bulb" moments daily. You're getting the time to teach something to a student in as many ways as they need it until they understand it. You're building skills while building confidence. You're doing something that feels like more than just a paycheck. You're the difference maker. If it sounds like something you would love, keep reading…
Sylvan Learning is currently hiring a Part-Time Elementary Certified Tutor. Sylvan Learning provides academic tutoring for students from Pre-Kindergarten through 12th grade so that students can get ahead or get caught up. As a franchise group of 11 centers throughout Indiana our mission is to see success with every child. The Part-Time Elementary Tutor plays a crucial role in delivering a high-level of content mastery focused skills to the students while at the same time building positive and confidence boosting rapport with the student. This position is educational and relational. Still excited? You guessed it, keep on reading…
Skills/Requirements
Passionate about Teaching!
Patient!
A high mastery of knowledge at multiple levels.
An uncanny ability to make what you are teaching relatable to any type of student.
Love playing chess—because as a teacher, you always have to think one play ahead.
Multitask like it is going out of style.
Know how to control and manage your own time—Ferris Bueller should not be your role model.
Like people—seriously, do we need to say more?
Find kids fun—again, do we need to say more?
Believe in making a commitment and sticking to that commitment.
Believe in the power of Radical Honesty.
Can embrace the phrase—"it always works out."
Love to learn and see feedback as an opportunity to grow.

Hold a bachelor's degree in education as well as a teaching license. Benefits:

NO LESSON PLANNING!

Teach as few as six or as many as twenty hours per week-it is up to you!

Competitive hourly rates If you're a force to be reckoned with in the world and you want to hear more about our dream and how it fits with your dream, and if you're excited to be a part of a fast growing and fast paced company in order to make a difference in a child's life, take the leap and submit your application today.