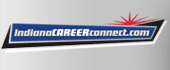 Job Information
Bull Moose Industries

Maintenance Technician

in

Elkhart

,

Indiana
The Bull Moose Tube Company has an immediate opportunity for a qualified Maintenance Technician at its Gerald, Missouri manufacturing facility. The position duties, responsibilities, and qualifications are stated below.
DUTIES
Specific Duties and Responsibilities:
Repair or install all equipment throughout the plant to the degree it will perform at the efficiency it was designed for.

Trouble shooting of mechanical / electrical / hydraulic problems on equipment, and repair as needed.

Ability to troubleshoot electrical circuits, AC/DC Motors, AC/DC Drives, and PLC Controls.

Record the jobs completed on a daily work order recording sheet.

Fabrication skills - welding, grinding, cutting.

Check and service building and building equipment as needed.

Help maintain a good preventative maintenance program.

Perform plumbing of water, air and hydraulic systems as needed.

Perform other related duties and overtime as required.
QUALIFICATIONS
Qualifications: Ability to read and interpret documents such as safety rules, blueprints, electrical schematics, operating and maintenance instructions, and procedure manuals. Ability to solve practical problems and deal with a variety of concrete variables in situations where only limited standardization exists. Ability to interpret a variety of instructions furnished in written, oral, diagram, or schedule form. Ability to troubleshoot AC/DC Electrical circuits and controls. Ability, and familiarity with PLC Programming , ladder logic, and HMI, and industrial control circuit design is a plus.
Education: Must have an associate's degree in Machine Maintenance, Electro-Mechanical Technician, Machine Tool Operator or related field, or two years of maintenance experience in industry relative to the above. Special emphasis will be placed on qualifications relating to electrical maintenance.
Experience: Three to five years maintenance experience in a manufacturing environment preferred.
Essential Functions: The employee is frequently required to stand; walk; sit; use hands to finger, handle, or feel objects, tools or controls; and talk or hear. The employee is occasionally required to reach with hands and arms; climb or balance; and stoop, kneel, crouch, or crawl. The employee must occasionally lift and/or move up to 75+ pounds.
While performing the duties of this job the employee occasionally works near moving mechanical parts and is occasionally exposed to wet and /or humid conditions, fumes or airborne particles, toxic or caustic chemicals, and risk of electrical shock.
Bull Moose is an equal opporutunity drug free employer. EEO/AA including Vets and Disabled
Full Benefits
Location: Elkhart, IN, USA
Pay Rate: Competitive Hourly Rates
Pay Type: Hourly
Employment Type: Full Time