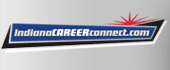 Gardant Management Solutions

Move-In Coordinator

in

Elkhart

,

Indiana
:
Coordinates, develops, and maintains compliance in the areas of asset management and tenant certification/move-in. Ensures that the above systems are accurate, efficient, and in accordance with regulatory agencies. The Move-in Coordinator is also well versed in the marketing/sales and business office components.
:
The duties of the position include, but are not limited to, the following:
Assists residents/families in rental application process and ensures completeness.
Completes third party income verification's.
Conducts lease signing process with residents/families.
Maintains documentation for resident Tax Credit files.
Coordinates and completes yearly re certification process.
Provides Administrator with ongoing reports.
Ensures and tracks income verification confirmation from Gardant.
Collects Insurance, Medicare, Medicaid and LINK cards upon admission and as necessary.
Schedules move-in date in collaboration with the Management Team.
Ensures apartment readiness, issues keys/call system, orientates resident to facility.
Education/Experience::
A high school graduate and must have a state license to operate a motor vehicle and the ability to read and write. Must be eighteen years of age or older. Must meet health assessment requirements and be able to perform each of the essential position functions. Prior experience in developing and coordinating marketing and sales activities for the senior population is preferred. Valid drivers license with driving record in good standing per insurance vendor.
: