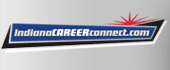 Job Information
Conduent

Eligibility Specialist - Hearings and Appeals

in

Evansville

,

Indiana
Through our dedicated associates, Conduent delivers mission-critical services and solutions on behalf of Fortune 100 companies and over 500 governments - creating exceptional outcomes for our clients and the millions of people who count on them.
You have an opportunity to personally thrive, make a difference and be part of a culture where individuality is noticed and valued every day.
Job Responsibilities
Completes pre-hearing conferences with clients who are appealing the eligibility decisions for FS, TANF, Hoosier Healthwise, Medicaid A B or D and IMPACT.

Reviews cases under appeal to ensure that case information was gathered and processed in a complete and accurate manner in accordance with State policy.

Enters client data into the ICES system

Assists clients with understanding their rights and responsibilities under the appeals process.

Documents verification of eligibility into the ICES system and summarizes case activity on CLRC or CLSC screens

Documents all hearing related information and activity in ICES and FACTS systems.

Works assigned alerts, and incoming documents daily

Answers customer questions regarding appeals and appeals process.

Prepares and presents a hearing exhibit packet for a fair hearing as a representative of the state of Indiana.

Completes all corrective actions on second party review, Quality Assurance or Quality Control errors

Completes policy quizzes and Random Moment surveys timely

Additional duties may be assigned as required by business needs
REQUIREMENTS/QUALIFICATIONS:
High School Diploma/GED
Extensive Experience with ICES(Indiana Client Eligibility System) or WFMS (Workflow Management System and SMART.
Experience working w/ Public Assistance Programs (Medicaid, TANF, Food Stamps)
Extensive experience with the Indiana Eligibility Modernization Project (Policy and Procedures)
Preferred:
2 plus years of experience working w/ Public Assistance Programs (Medicaid, TANF, Food Stamps)
Consistently maintaining high quality and production scores
Must be proficient using MS office -Word, Excel, Outlook
Job Track Description:
Performs business support or technical work, using data organizing and coordination skills.

Performs tasks based on established procedures.

In some areas, requires vocational training, certifications, licensures, or equivalent experience.
General Profile
Developed proficiency in a range of processes or procedures through job-related training and experience.

Completes a variety of atypical assignments.

Works within defined processes and procedures to find the appropriate approach for new assignments.

Acts as an informal resource for colleagues with less experience.

Completes work with a limited degree of supervision.
Functional Knowledge
Has developed skillset in a range of processes, procedures, and systems.
Business Expertise
Understanding of how best teams integrate and work together to achieve company goals.
Impact
Impacts a team, by example, through the quality service and information provided.

Uses discretion to modify work practices and processes to improve efficiency and achieve results.
Leadership
May provide informal guidance to junior team members.
Problem Solving
Ability to problem solve, self-guided.

Evaluates issues and solutions to provide the best outcome for clients and end-users.
Interpersonal Skills
Clearly and effectively exchanges information and ideas.
Responsibility Statements
Completes more complex validations, application of logical and analytical skills.

Makes choices on finalizing, approving, or rejecting documents/cases.

Follows up on inquiries to update additional data requirements.

Acts as Subject Matter Expert.

Mentors new hires and provides training support.

Performs complex tasks according to client guidelines.

Identifies adverse events and reports to the client.

Completes work with limited supervision.

Performs other duties as assigned.

Complies with all policies and standards.
Conduent is an Equal Opportunity Employer and considers applicants for all positions without regard to race, color, creed, religion, ancestry, national origin, age, gender identity, gender expression, sex/gender, marital status, sexual orientation, physical or mental disability, medical condition, use of a guide dog or service animal, military/veteran status, citizenship status, basis of genetic information, or any other group protected by law.
People with disabilities who need a reasonable accommodation to apply for or compete for employment with Conduent may request such accommodation(s) by clicking on the following link, completing the accommodation request form, and submitting the request by using the "Submit" button at the bottom of the form. For those using Google Chrome or Mozilla Firefox please download the form first: click here to access or download the form (https://downloads.conduent.com/content/usa/en/file/conduent-applicant-adaaa-referral-form.pdf) . You may also click here to access Conduent's ADAAA Accommodation Policy (http://downloads.conduent.com/content/usa/en/document/cdt_adaaa_accommodation_pol.pdf) .
Conduent