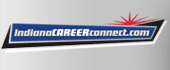 Job Information
VCA

Inventory/Controlled Substance Manager

in

Evansville

,

Indiana
Company Info: VCA Inc. owns, operates, and manages the largest network of freestanding veterinary hospitals and veterinary clinical reference laboratories in North America, with over 900 hospitals located in the U.S. states and Canada, and more than 55 clinical laboratories. VCA is also a leading supplier of diagnostic imaging equipment to the veterinary industry, as well as operating a franchisor of premier dog daycare facilities.
If you are a current employee, you need to apply through our internal career site. Please log into Workday and click on the Career worklet on the landing page or search for Find Jobs. You can also copy the link below into a browser to apply through our internal career site:
https://www.myworkday.com/vca/d/inst/1$9925/9925$92942.htmld
We are seeking an experienced Credentialed Veterinary Technician to join our team as the Inventory/Controlled Substance Manager.
The successful candidate will be a believer in the possibilities of high quality veterinary medicine and patient care—with respect to inventory control and purchasing as well as ensuring Controlled Drug Inventory Management and compliance. The candidate will be a motivated and organized team player, familiar with veterinary pharmaceuticals and products, fiscally responsible, mentally mature to take on a role as a leader within the hospital, and able to work well along side the Hospital Manager, Medical Director, associate doctors, and support staff.
Duties will include, but not be limited to the following:
-Maintaining and organizing inventory to allow minimal expense of stocked supplies and equipment while utilizing VCA purchasing guidelines
-Ordering, receiving, and inspecting inventory/medical equipment shipments
-Rotating and monitoring inventory expiration dates
-Maintaining accurate inventory records
-Ensure controlled drug purchasing, receiving, and stocking compliance and all aspects of DEA compliance
-Manage maintenance of all medical equipment via in house or outside services
-Training staff in areas of inventory, medical equipment, and controlled substance compliance
-Any and/or all other areas related to inventory and medical equipment as may be assigned by Hospital Management
Benefits: We offer competitive compensation along with a comprehensive benefits package, including medical, dental, vision and paid vacation/sick days, 401(k), generous employee pet discounts and more!
The information in this position description indicates the general nature and level of work to be performed. It is not designed to be interpreted as a comprehensive inventory of all duties, responsibilities, and qualifications required of employees assigned to this job. Management reserves the right to revise the job description or require that other tasks be performed when the circumstances of the job change (for example, emergencies, change in personnel, workload, or technical development).
VCA began in 1986 as a privately owned company with one animal hospital. Today, we are the largest family of animal care providers nationwide. Despite unprecedented growth, VCA has never abandoned its devotion to compassionate, comprehensive pet care. Take a look at our open positions throughout the U.S. and Canada! We're always looking for top notch talent to join the VCA family!