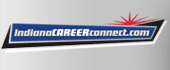 Job Information
Flanders

Senior Accountant and Treasurer

in

Evansville

,

Indiana
This position is responsible for performing general accounting functions that support the creation of month-end and year-end financial statements as well as the treasury functions of the company. Ensure accounting records and general ledgers are maintained accurately and in accordance with GAAP principles.
The essential job functions include, but are not limited to:
Manage the treasury functions of the company, including banking.

Prepare and post journal entries for all companies including preparing, accumulating, and analyzing various supporting documentation.

Reconcile various general ledger accounts each month and perform financial statement analysis to identify unusual variances in the accounts.

Perform bank reconciliations.

Maintain compliance with GAAP.

Maintain accounting controls and processes.

Respond to audits.

Provide meaningful commentary around financial results.
The position requirements are:
CPA preferred

Two years combined public and/or private accounting experience.

ERP systems experience preferred.

Experience in global companies.

Strong knowledge of finance, accounting, budgeting, and cost control principles including Generally Accepted Accounting Principles (GAAP).

Strong knowledge of corporate accounting functions including various tax processes and financial statements.

Ability to produce short and long term budgeting and forecasting, rolling budgets, and profitability analysis.

Experience in producing and analyzing all company financial statements, documents, and projections.

Ability to benchmark and measure performance of company operations.

Good written and verbal communication skills.

Good organizational skills and problem solving skills.

Good time management skills with the ability to multitask while coordinating multiple high level priorities.

Strong knowledge of personal computers and Microsoft Office software.

Ability to read, write, and comprehend complex written and verbal instructions.

Ability to understand, perform, and retain various job related training, operational, and safety procedures.

Ability to exercise initiative, judgment, and decision making related to non-routine duties.
Overnight travel may be required.
Please attach a resume and include a cover letter describing why you are qualified for this role based on the position requirements described above.
Shift: First
Location: Evansville, IN
Job Type: Internal & External