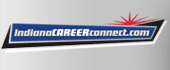 Job Information
Fifth Third Bank, N.A.

Title Insurance Specialist

in

Evansville

,

Indiana
Make banking a Fifth Third better®We connect great people to great opportunities. Are you ready to take the next step? Discover a career in banking at Fifth Third Bank.
GENERAL FUNCTION:
The Title Insurance Specialist is responsible for: Completing required tasks to establish, update, and maintain customer title files in a timely and accurate manner; planning and managing title processes based on workload, communicating with internal and external partners as needed.
Responsible and accountable for risk by openly exchanging ideas and opinions, elevating concerns, and personally following policies and procedures as defined. Accountable for always doing the right thing for customers and colleagues, and ensures that actions and behaviors drive a positive customer experience. While operating within the Bank's risk appetite, achieves results by consistently identifying, assessing, managing, monitoring, and
reporting risks of all types.
ESSENTIAL DUTIES AND RESPONSIBILITIES:
Must be able to work in a fast-paced, high-stress environment to ensure service levels expectations are achieved at all times.

Must be able to plan, manage, and prioritize activities to meet workload demands.

Communicate effectively with title insurance underwriters and all internal and external customers to resolve all title situations that may arise.

Must be able to achieve the minimum performance expectations at all times including quality, productivity, and procedural.

Handle customer complaints and other sensitive matters in a diplomatic and customer friendly manner at all times.

Understand TRID regulations including, but not limited to, naming conventions, state laws and requirements regarding fees, etc.

Contribute to the department's teamwork efforts.

Build strong relationships, appreciate the abilities of team members, promote a positive environment, represent the company and department in a favorable manner, and support management's decisions.

Be available to work a late shift as needed to cover reviews as needed by the lender.

Demonstrate proficiency in Microsoft suite of products as well as title industry software used.

Actively participates in ongoing efforts to continually improve customer service for both internal and external customers.

Employees must become proficient in all steps of title examination including how to create a title chain, examining deeds and mortgages, understanding taxes, understanding how to clear title, and being able to translate all results into requirements and exceptions for the title commitment.

Employees must strive to understand all state and underwriter requirements in all licensed states (which is currently 16) and know when they apply.

Must develop the knowledge to be able to determine status and seek resolution for aged liens appearing on title.

Develop the knowledge to be able to review trust documents, POAs, Estate documents, etc. to ensure there are no title issues or problems.

Develop the knowledge needed in order to prepare and review affidavits including Identity, Marital Status, Continuous Marriage, Survivorship, etc.

Develop knowledge needed to determine status and seek resolution for IRS Liens, State Specific Tax Liens, and miscellaneous judgments.

Learn to research and resolve liens held by lenders that no longer exist.

Must understand rate tables in all licensed states and be able to prepare title insurance invoices.

Learn to decipher property taxes including assessments, additional fees, delinquencies and payment status.

Must have an understanding of title insurance premiums and the remittance process.

Develop an understanding of title plants and learn to interpret the information.

Understand endorsements, when they apply and all endorsement fees.

Demonstrate an understanding of the title industry in terms of job knowledge and industry-related methods and practices.

Must be able to obtain required licensing in multiple states if needed.
SUPERVISORY RESPONSIBILITIES:
None.
MINIMUM KNOWLEDGE, SKILLS AND ABILITIES REQUIRED:
High School Diploma or equivalent

Title Insurance experience or equivalent as determined by hiring manager

Ability to work in a team environment.
Title Insurance Specialist
LOCATION -- Evansville, Indiana 47708
Fifth Third Bank, National Association is proud to have an engaged and inclusive culture and to promote and ensure equal employment opportunity in all employment decisions regardless of race, color, gender, national origin, religion, age, disability, sexual orientation, gender identity, military status, veteran status or any other legally protected status.
Fifth Third Bank, National Association is one of the top-performing banks in the country, with a history that spans more than 150 years. We've staked our claim on looking at things differently to make banking a Fifth Third better. This applies to our relationships with customers and employees alike.We employ about 18,000 people while offering:• A chance for employees to build their future, with supportive career development and comprehensive health and financial wellness programs.• An environment where we win together by celebrating achievements and working collaboratively.• An opportunity to make a difference in a positive and lasting way. Everything we do is geared toward improving lives.We're proud that Fifth Third is a warm and caring place to grow – as a customer and as a team member.
Fifth Third Bank, N.A.