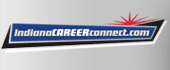 Job Information
Stanley Acess Technologies

Customer Order Entry Specialist

in

Fishers

,

Indiana
71949BRTitle:Customer Order Entry SpecialistBusiness:US - SSS - CSS State/Country/Province:Indiana No. of Positions:1Job Description:Are you interested in joining one of the world's largest, fastest-growing, and most dynamic companies? If so, you have come to the right place. Stanley Black & Decker is an $11B Fortune 500 company that offers a rich and storied history dating back to 1843. This opportunity resides within STANLEY Electronic Security NA, a global division of Stanley Black & Decker. At STANLEY Electronic Security we design, install, service, and monitor electronic security systems that integrate intrusion, fire, video surveillance, access control and monitoring applications.
Reports directly to the Order Entry Supervisor. This position continuously interacts with internal customers to include Customer Service, Data Entry Specialists, as well as with Branch and National Accounts Personnel.
Principal Accountabilities:
Communicate with Sales and Ops personnel when needed to provide accurate change order quotes for customers.

Build quotes in Salesforce for change order requests that come from the field via e-mail and by telephone.

Communicate with Sales and Ops personnel when needed to provide accurate change order quotes for customers.

Extract information from existing customer database to maintain consistency when building quotes for change orders.

Ensure that ALL established guidelines and procedures are followed.

Handle incoming phone calls from Sales Reps, NAM's and other field personnel.

Edit existing customer data from written requests submitted by the field.

Responds promptly to any inquiries regarding change orders or related work.

Pull and submit information as needed for audit purposes or other requests.
Skills & Competencies:
Recognizes the importance of customer satisfaction by understanding internal and external customers through two-way clarification of customer's requests, needs, and requirements.

Possess the ability to build strong relationships with both internal and external customers, as well as any business partners.

Displays effective problem-solving skills.

Must be detail oriented.

Supports team building through active participation in team processes and team decisions.

Demonstrates effective interpersonal, written, and verbal communication.

Keyboarding and intermediate computer/excel knowledge.

Must have a good understanding of how information entered in the system will affect a customer and understand billing cycles and recurring revenue.

Knowledge and Proficiency in Microsoft Office Outlook, Word and Excel.
Required Qualifications:
High School Diploma or GED

1+ years of experience in Customer Service
Desired Qualifications:
Associates Degree and/or Community College experience (desired)

Experience: 2+ years of experience in customer billing is a plus.

SBDCSSRequisition Number:71949BRFunction:Field Support City:FishersEEO Statement:All qualified applicants to Stanley Black & Decker are considered for employment without regard to race, color, religion, age, sex, sexual orientation, gender identity, national origin, disability, veteran's status or any other protected characteristic.Featured Category on SBD Careers:Customer Service, Other