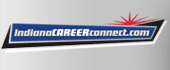 Job Information
Newell Brands

VAS Associate

in

Fishers

,

Indiana
Position Title: VAS Associate
Reports to: Distribution Supervisor
Location: Fishers, IN
Job Summary:
Responsible for unloading floor loaded containers and palletizing inbound product to the appropriate TIHI patterns and applying case labels to product on outbound shipments per customer requirements.
Job Duties:
• Unload product from floor loaded inbound containers on to pallets utilizing proper TIHI patterns.
• Must apply case labeling for specific customer base while ensuring customer requirements are met.
• Ensures an accurate inventory is maintained by conducting product counts.
• Maintains a clean and safe working environment by following all safety procedures and performing assigned housekeeping functions.
• Responsible for maintaining housekeeping standards and insuring overall facility cleanliness.
• Must be able to identify and report safety hazards as well as have the ability to encourage others to work safely.
• Must apply case labeling to product for customer base that requires case labeling and ensure label item and product item match before applying label.
• Must understand the concept of teamwork and practice it each and every day by working cooperatively and productively with others in order to complete tasks.
• Must be an active participant in process improvement projects and have the ability to take the lead in forwarding new ideas or work methods.
• Must be able to follow Department of Transportation guidelines with regard to shipping and storage or Hazmat materials.
• Responsible for personal safety, work quality, work area efficiency and cleanliness.
• Must participate in General Awareness Training.
• Able to meet the R32 physical job requirement.
• Poses no direct threat to the health or safety of himself/herself, of others, or to property. Defined as a significant risk of substantial harm that cannot be eliminated or reduced to an acceptable level by reasonable accommodation.
• Requires regular attendance to perform essential element as contained herein between the assigned start and end times for work.
• Performs such individual assignments as management may direct.
Minimum Qualifications:
Education
High School Diploma or GED
Experience/Knowledge
• 2 (two) to 4 (four) years' experience in a warehouse environment.
• Must be able to follow instructions closely and ensure special customer requirements are met.
• Good team working skills.
Preferred Qualifications:
Technical Role Competencies
• Must have good communication skills – both written and verbal.
• Must apply attention to detail in order to ensure work is accurate and the customer receives the highest quality of service possible.
• Must be flexible and adaptable with the ability to change or adapt work practices based on changing work demands.
• Must be able to work overtime before shift, after shift, and on weekends.
Physical Requirements & Work Environment
• Standing and walking approximately 90 (ninety) percent of work time.
• Ability to work overtime or occasionally on weekends with short notice.
• Willingness to work all/any shifts.
• Typical plant/manufacturing environment with concrete floors and moving equipment.
• Ability to lift up to 50 lbs on a regular basis.
Newell Brands (NASDAQ: NWL) is a leading global consumer goods company with a strong portfolio of well-known brands, including Paper Mate, Sharpie, Dymo, EXPO, Parker, Elmers, Coleman, Marmot, Oster, Sunbeam, FoodSaver, Mr. Coffee, Graco, Baby Jogger, NUK, Calphalon, Rubbermaid, Contigo, First Alert and Yankee Candle. For hundreds of millions of consumers, Newell Brands makes life better every day, where they live, learn, work and play. Newell Brands and its subsidiaries are Equal Opportunity Employers and comply with applicable employment laws. EOE/M/F/Vet/Disabled are encouraged to apply.
Newell Brands is an equal opportunity and affirmative action employer. We provide all employees and applicants for employment with equal employment opportunities without regard to race, color, religion, gender, age, national origin, sexual orientation, gender identity, citizenship, immigration status, marital status, military status, any covered veteran status, disability status, genetic information, caregiving responsibilities or any other basis prohibited by law.
Newell Brands