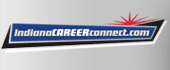 Job Information
YMCA of Greater Fort Wayne

After School Site Sub - Perry Hill Elementary

in

Fort Wayne

,

Indiana
Job Summary:
The Parkview Family YMCA is seeking an enthusiastic, organized and compassionate part-time After School Child Care Substitute to work as needed when a particular school site is short-staffed for the afternoon during the 2020-2021 school year. Child care site is located off-site from the YMCA at Perry Hill Elementary School.
Under the supervision of the Program Director, the Child Care Site Substitute works as an assistant to provide participants with age-appropriate activities that promote a safe, fun, and nurturing learning environment. The Child Care Site Substitute supports a YMCA program for school-age children that help make memorable and lasting experiences.
Starting pay range: $9.25 to $9.75/hour depending on experience
Hours Available:
Monday through Friday

After School

2 p.m - 6 p.m.
Location:
Perry Hill Elementary School, 13121 Coldwater Rd, Fort Wayne, IN 46845
Personal Requirements:
Minimum of 16 years of age.

Reliable transportation to attend work.

Promote and incorporate the YMCA core values and mission into all aspects of the job and in the community.

Able to fulfill all demands in spirit, mind, and body as a site substitute for child care services.

Encourage diversity by including all students - believing diversity is an asset, rather than a burden to be tolerated.

Positive, service-oriented attitude serving diverse groups of people in regard to age, abilities, ethnicity, gender, race, economic status, religion, etc.

Team player willing to contribute to the culture, mission, and values of the YMCA

Job offers are contingent upon the YMCA being open and an adequate number of registered participants
Employee Benefits:
Voluntary 403b Retirement Savings Account