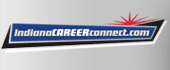 Job Information
Brunswick

Brunswick Fort Wayne Operations, Product Development Engineer I

in

Fort Wayne

,

Indiana
It is our people behind life's passions who will make the big difference. If you are interested in becoming part of a company that delivers market leading products, driving your own career and working with brands committed to active lifestyles, then you've found your fit.
Have what it takes? Join us.
Location:
1111 N. Hadley Road, Fort Wayne, IN 46804
Duties:
Design and develop pontoon tubes, chassis, fence layout, fiberglass products and various sub systems for pontoon boats. Perform CAD modeling of complex geometry within the boat industry. Perform pontoon chassis design and assembly. Design aluminum extrusions as related to pontoon manufacturing. Involved in pontoon tube and helm design and manufacturing. Develop standard drafting practices and quality checklists. Plan concept generation, modeling and manufacturing drawings of the fence, tubes, transom, motorpods with geometric tolerance and dimensioning. Perform center of gravity analysis of whole boat models to assist in testing and validation. Develop folding Recreational Deck fence concept. Assist in testing and validation for patent pending products. Standardize cross-members to decrease SKUs and material handling and look for opportunities to save on costs. Oversee the patent application for Split M bracket design concept. Develop specification documents to assist manufacturing processes. Develop work instructions based on 3D models and parametric Bill of Material. Convert 2D to 3D and perform reverse engineering on various boat components. Provide day-to-day design and process validation and production build support to R&D and manufacturing departments.
Education + Experience Requirements
Bachelor's degree in mechanical engineering or mechanical technology and three (3) years of pontoon boat component design and development experience
Special Skills:
Must have work experience in each of the following: 1) 3 years of experience with CAD modeling of complex geometry within the pontoon boat industry; 2) Pontoon tube and pontoon helm design and manufacturing; 3) Design of aluminum extrusions as related to pontoon manufacturing; and 4) Pontoon chassis design and assembly.
Salary:
$71,989
Referral Policy:
This position qualifies for Brunswick's internal referral policy.
We are the people behind life's passions.
Brunswick does not accept applications, inquiries or solicitations from unapproved staffing agencies or vendors. For help, please contact our support team at: hrsharedservices@brunswick.com or 866-278-6942 .
Equal Opportunity Employer: Minorities/Women/Protected Veterans/Disabled
EEO is The Law - click here (https://www.eeoc.gov/employees-job-applicants) for more information
Brunswick (https://www.brunswick.com/job-candidate-privacy-notice) and Workday (https://www.workday.com/en-us/service-privacy.html?&rda=/company/serviceprivacy.php) Privacy Policies
#Brunswick Corporation
Brunswick Corporation (NYSE:BC) is home to the people behind life's passions. Our company is made up of some of the world's leading lifestyle brands in categories such as marine propulsion, boats, and parts and accessories. While we are family to 14,000 employees around the world, three divisions in 27 countries create a local environment, with our global headquarters in the Chicago suburb of Mettawa, IL.
Brunswick