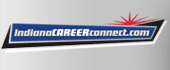 YMCA of Greater Fort Wayne

Female Building Services Staff - Jorgensen Family YMCA

in

Fort Wayne

,

Indiana
OUR CULTURE
We strive to live out our values and mission every day as the YMCA.
Our mission is to put Christian principles into practice through programs that build healthy spirit, mind, and body for all.
The Y staff works hard to serve our members and strengthen the community with values like:
Caring. We show a genuine interest in others, putting them first, and engaging everyone with a positive attitude. Honesty. We do the right thing, even when no one is looking. Respect. We accept differences and meet people where they are at, honoring others with thoughtfulness and courage. Responsibility. We do what we say we?re going to do, taking ownership of our decisions and being good stewards of our resources.
Join us as we transform lives through our loving, caring and serving as employees of the Y.
Job Summary
The Jorgensen Family YMCA is seeking a responsible and attentive female part-time Building Services staff person to join our team to perform janitorial duties that maintain a clean environment and freshly stocked facility.
Under the supervision of the Maintenance Director, they assist with the laundry, cleaning and caring for the facility, including the women's locker-room. Main duties include laundry, cleaning, and grounds clean-up.
They will also help with set-up and tear down for special programs, taking care of snow and ice outside on sidewalk and entrance area, and keeping the grounds area litter-free and cleaned up.
PAY RATE DETAILS
Starting pay: $8.25 / hr
Hours Available at the Jorgensen Family 10313 Aboite Center Road, Fort Wayne, IN 46804:
Monday through Friday, 10 a.m. - 2 p.m.

Some weekends

20 hours a week
PERSONAL REQUIREMENTS
High school diploma or GED is preferred.

Must be at least 16 years of age.

This position requires the ability to read and follow Safety Data Sheets (SDS) and product labels.

Able to fulfill all demands and skills in spirit, mind, and body for building services staff in accordance with YMCA standards.

Reliable transportation to attend work.

Team player with a positive, hard-working, servant attitude.

Committed to contributing to the culture, mission, and values of the YMCA.
EMPLOYEE BENEFITS
Free individual membership at all YMCA of Greater Fort Wayne facilities (Allen, Whitley, Wells counties); part-time staff have the opportunity for a small cost to add additional eligible members.

Voluntary 403b Retirement Savings Account