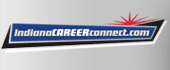 Job Information
YMCA of Greater Fort Wayne

Lifeguard - Jackson Lehman YMCA

in

Fort Wayne

,

Indiana
Job Summary:
The Jackson R. Lehman Family YMCA is seeking a responsible and personable lifeguard to join our team.
Under the direction of the Aquatics Director, the lifeguard is responsible for ensuring safe, clean, and secure conditions for the indoor pool as well as the surrounding areas.
This also includes creating a safe and positive atmosphere that promotes member safety and engagement in and around the pool in accordance with YMCA policies and procedures.
Starting pay range: $9 to $9.75/hr depending on experience
Hours Available:
Hours and Days Vary

Flexible Schedule
Location:
Jackson R. Lehman Family YMCA 5680 YMCA Park Drive West, Fort Wayne, IN 46835
Personal Requirements:
Minimum of 16 years of age.

Reliable transportation to attend work.

Promote and incorporate the YMCA core values and mission into all aspects of the job and in the community.

Able to fulfill all demands in spirit, mind, and body as a certified lifeguard in accordance with YMCA standards

Demonstrates effective communication and listening skills.

Welcoming, positive, service-oriented attitude serving diverse groups of adults in regard to age, ethnicity, gender, race, economic status, religion, etc.

Team player willing to contribute to the culture, mission, and values of the YMCA.
Required Certifications:
American Red Cross Lifeguard

CPR/AED for the Professional Rescuer

First Aid

Emergency Oxygen
YMCA will cover the cost of lifeguard training and required certifications if:
it is taken within our association

potential candidates meet pre-hire screenings requirements (must be able to swim*)

fulfill certain employment expectations

attend the training provided monthly
If training is needed, indicate that when you fill out the application
YOU MUST BE ABLE TO SWIM TO BE ELIGIBLE FOR LIFEGUARD TRAINING
To get into the lifeguarding class, participants must:
Swim 300 yards continuously demonstrating breath control and rhythmic breathing using breaststroke and/or front crawl. Back or side stroke is not allowed.

Tread water for 2 minutes using only the legs.

Complete a timed event within 1 minute 40 second: swim 20 yards; surface dive 7 to 10 feet to retrieve a 10-pound object; return to the surface and swim 20 yards to the starting point with both hands holding the object while keeping your face at or near the surface, and exit water without using a ladder or steps.
Employee Benefits:
Free individual membership at all YMCA of Greater Fort Wayne facilities (Allen, Whitley, Wells counties); part-time staff have the opportunity to add additional eligible members for a small cost. Variety of free and discounted YMCA programs are also available.

Voluntary 403b Retirement Savings Account