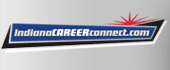 Job Information
Aimbridge Hospitality

Room Attendant

in

Fort Wayne

,

Indiana
Información disponible en español a continuación.
A Housekeeper/Room Attendant is primarily responsible for maintaining clean and attractive guest rooms hallways and public areas in the hotel servicing guest rooms daily in accordance with hotel procedures stocking cart with room supplies and replacing bed linens and replenishing guest room supplies while following company standards and safety/security procedures.
La Ama de llaves/recamarera tiene la responsabilidad de mantener limpias ordenadas y atractivas las habitaciones de los clientes pasillos áreas públicas del hotel limpiando los cuartos de acuerdo a los procedimientos del hotel llenar los carros con material reemplazando la línea y reabastecer el cuarto de amenidades siguiendo las normas de la empresa y los procedimientos de seguridad.
QUALIFICATIONS:
High School diploma or equivalent and/or experience in a hotel or a related field preferred.

This position requires strong attention to detail ability to communicate effectively with guests and team members verbally or in written form.

Must be able to convey information and ideas clearly.

Must be able to evaluate and select among alternative courses of action quickly and accurately.

Must work well in stressful high pressure situations.

Diploma de enseñanza secundaria o equivalente y de preferencia con experiencia en trabajos de hotelería o similares.

Esta posición requiere altos niveles de atención al detalle habilidad de comunicarse efectivamente con huéspedes y compañeros de equipo oralmente o de forma escrita

Comunicar las informaciones e ideas en forma clara.

Evaluar y seleccionar en forma rápida y precisa los mejores cursos de acción.

Desempeñarse correctamente aun cuando haya sobrecarga de trabajo.
RESPONSIBILITIES:
Approach all encounters with guests and employees in a friendly service-oriented manner.

Maintain regular attendance in compliance with Aimbridge Hospitality standards as required by scheduling which will vary according to the needs of the hotel.

Maintain high standards of personal appearance and grooming which include wearing the proper uniform and name tag when working (per brand standards).

Comply at all times with Aimbridge Hospitality standards and regulations to encourage safe and efficient hotel operations.

Thoroughly clean and restock the required number of guest rooms per shift.

Complete all pre-cleaning duties including but not limited to guest supplies cleaning supplies and linen for housekeeping cart set-up.

Remove all trash and dirty linen from guest rooms.

Perform other tasks/jobs as assigned by the supervisor or manager.

Mantener un trato cordial y servicial hacia los clientes y entre los empleados.

Presentarse regularmente al trabajo tal como lo establecen las normas de Aimbridge Hospitality y según lo exija el programa de trabajo el cual variará según las necesidades del hotel.

Mostrar una apariencia personal e higiene impecables. Ello incluye usar adecuadamente el uniforme y la placa con el nombre de la persona (basado en normas de marca)

Acatar siempre las normas y reglamentaciones de Aimbridge Hospitality para asegurar una operación eficiente del hotel.

Limpiar y surtir totalmente las habitaciones que se requieran en un turno.

Completar todos los deberes de limpieza previa incluyendo pero sin limitarse a la preparación del carro de limpieza con los artículos para los clientes productos de limpieza y ropa de cama.

Eliminar todos los desechos y retirar la ropa de cama toallas y demás artículos sucios de las habitaciones.

Llevar a cabo otra tarea según asignada por el supervisor o gerente.
Located just minutes from major businesses, corporations and attractions like Fort Wayne Children's Zoo and The Embassy Theatre, the Hampton Inn & Suites Ft. Wayne-North is the ideal choice of hotels in Fort Wayne, Indiana.
Visitors will enjoy their stay in one our recently refreshed guest rooms or spacious two-room suite and find everything they need to feel right at home. Our amenities include free Wi-Fi, clean and fresh Hampton beds®, large work spaces, and HDTV's with cable and On-Demand movies. Guests can start their day with our free hot breakfast served daily or go for a swim in the indoor pool. Corporate travelers can take advantage of our business center with printing and copying services. Whether it's work or play that brings guests to our recently renovated Fort Wayne hotel, our friendly Hampton team looks forward to welcoming everyone.
Explore new opportunities with Aimbridge Hospitality. As the global leader in third-party hotel management, our growing portfolio represents 1,400 hotels in 49 states and 20 countries, from top international lodging brands to luxury hotels, destination resorts and lifestyle hotels. Our 60,000 associates around the globe are passionate about serving our guests and driving exceptional results, and thrive in a culture where everyone is inspired to be the best. Join a world of possibility with Aimbridge Hospitality.
Job ID: 2020-12929
Full-Time/Part-Time: Full-Time
Street: 5702 Challenger Parkway
Post End Date: 9/30/2020