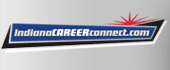 Job Information
Fontana Fasteners

Controller - FIN - Controlling & Consolidation

in

FRANKFORT

,

Indiana
Controller - FIN - Controlling & Consolidation
Frankfort, 3595 W STATE ROAD 28, FRANKFORT, Indiana, United States of AmericaReq #716
Tuesday, February 23, 2021
Our employees are the reason for our success
Position Summary:
This position manages and directs all elements of the operation's financial and accounting functions. It maintains the integrity of all budgeting and financial activities and provides timely and effective service to divisional and corporate customers and supports the accomplishment of performance and growth goals. The performance of the individual in this position is measured against their performance to annual objectives agreed to in the Performance Management Plan, their forecasting versus actual results, the reliability of financial reports prepared and divisional growth.
Position Responsibilities:
Ensure financial objectives are understood and implemented throughout the plant.

Advises Management on current financial statement trends, status of results against budget, and unusual or unexpected items affecting financial results.

Maintains open communication with all members of management to help ensure accuracy of financial statement interpretation.

Performs hands-on monthly closing to generate financial statements and associated reporting.

Responsible for weekly forecasting of sales, net operating profit and cash flow.

Prepares annual budget submission.

Supervises the accounting, Accounts Payable, Accounts Receivable and cost estimating functions.

Maintains and documents a system of internal controls to ensure that company assets are safeguarded.

Supports management and other company employees with information and advice in their efforts to maximize profits and efficiency.

Coordinates and prepares capital expenditure requests.

Maintains charts and graphs which track expense and profitability trends.

Works with external and internal auditors.

Other responsibilities as assigned.
Qualifications and Education Required:
Bachelors Degree in Accounting or Finance

Five year's accounting experience with a combination of public and/or private accounting exposure.

At least two years experience in a manufacturing environment.

Proven thorough understanding of Generally Accepted Accounting Principles (GAAP).
Preferred:
CPA certificate or postgraduate degree is preferred

QAD and Hyperion experience.
We consider all applicants without regard to race, color, religion, national origin, sex, age, sexual orientation, marital status, handicap, genetic infiltration, disability or status as a veteran. Fontana reserves the right to require a drug screening at any time during the employment process.
Other details
Job FamilyFIN Mgr - Manager

Pay TypeSalary

Required EducationBachelor's Degree
Apply Now
Frankfort, 3595 W STATE ROAD 28, FRANKFORT, Indiana, United States of America