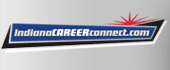 Job Information
Johnson Memorial Health

SENIOR PHLEBOTOMIST (EVENING SHIFT LEAD)

in

Franklin

,

Indiana
Assists Phlebotomy Coordinator with supervision of evening shift phlebotomy staff including providing appropriate staffing to perform phlebotomy procedures to meet expectations of departmental customers. Coordinates assignments, monitors staff productivity and flow of work and handles minor personnel issues on evening shift. Assists in maintaining personnel requirements for evening shift phlebotomy staff. Provides input for performance appraisals; assists with continuing education and proficiency testing for compliance with federal, state and local regulations; and assists in employee selection, orientation, training and review of policies and procedures.
Performs specimen collection procedures, including venipuncture or skin puncture, following laboratory protocols for specimen handling, containers, transport and patient preparation. Verifies information regarding test requested and patient identification according to Laboratory protocol.
High School Diploma or equivalent required. Certified Phlebotomist (ASCP, AMT, NCA, ASPT) or Certified Medical Assistant required; minimum of two years experience required. Experience with office equipment and medical terminology required. Current unrestricted Indiana driver's license required. Must have reliable personal automobile for use when traveling to off-site facilities and adequate automobile insurance.