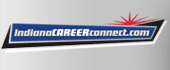 Job Information
United States Steel

Business Planner II

in

Gary

,

Indiana
10449BRMid-Level:NAFR & Tubular FP&A Work Location:GARY WORKSJob Description:United States Steel Corporation has an immediate opening for a Business Planner.
Responsibilities include the following:
• Manages the processing and scheduling of customer orders
• Schedules and supervises all primary operations
• Schedules and supervises hot rolling and finishing operations
• Manages and controls work-in-process and finished goods inventory
• Arranges for shipment of orders inclusive to coordinate QA and operations release
• Interacts with and supervises salary union-represented personnel.
REQUIREMENTS:
• Bachelor's degree in accounting, business administration, finance, industrial engineering, manufacturing engineering, supply chain, marketing, operations management or a related field
• At least two years of related experience
• Or an equivalent combination of education and experience
• Ability to work weekends, holidays and extended hours as necessary
• Ability to travel to meetings, trainings, etc. as
• Excellent communications and interpersonal skills including the ability to work effectively with various levels of management
• Excellent planning and organization skills
• Computer literacy to a working skills level-proficiency in Microsoft Office, especially Excel
• Manufacturing and operating experience preferredAuto req ID:10449BRCompany:United States Steel CorporationCountry:United StatesRequisition Type:US-ExemptPosting Title:Business PlannerState/Province:US - INWork Location - City:Gary Company Overview:Steel is essential to advancing modern society. In fact, countless aspects of our lives wouldn't be possible without it. From state-of-the-art household appliances and safer, more fuel-efficient automobiles — to steel framing that makes our homes stronger and tubular products that support the development of our nation's energy resources — our products build quality of life for people around the world. U. S. Steel is on an exciting transformational journey to become the iconic corporation — a company set apart from the competition through the talent of our people, the quality of our product, and the strength of our performance. We are seeking talented, motivated people to help us create the next generation of U. S. Steel, known for consistently out-performing the competition, delivering superior returns, and creating value for our customers as a world-class supplier of innovative steel products and solutions.Competency Summary:Think: Think Critically and Drive Change
Lead: Develop Talent and Collaborate
Do: Empower Performance and Deliver ResultsEqual Employment Opportunity:U. S. Steel is a principled company committed to its core values of safety, diversity & inclusion, environmental stewardship, results focus & accountability. We focus on our customers, driving quality and ensuring cost effectiveness. We promote an environment of respect, transparency and collaboration – encouraging new ideas that drive innovation and our collective success. U. S. Steel is an Equal Opportunity Employer. It is our policy to provide equal employment opportunity (EEO) according to job qualifications without discrimination on the basis of race, color, religion, ancestry, national origin, age, genetics, sexual orientation, sex, gender identity, disability status or status as a protected Veteran or any other legally protected group status.
(California residents may visit www.ussteel.com/CANotice for information regarding collection of personal information and U. S. Steel's privacy practices.)