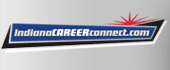 Job Information
Lighthouse Academies

High School Special Education Teacher for 2-22

in

Gary

,

Indiana
High School Special Education Teacher for 2-22
×Email This Job
Your First Name
Your Last Name
Your E-Mail Address
E-Mail Address to Share WithSubjectMessage
Prove you're not a robot
Send E-MailClose
Gary, IN - Gary Lighthouse College Prep Academy
Tell Us Who You Are
First NameLast NameE-Mail Address
Please complete all 3 fields.
How Do You Want to Share?
Job Description
Are you an educator seeking a position that provides cutting-edge educational experiences to change kids' lives? If so,Gary Lighthouse College Preparatory Academy is the right place for you! We are currently accepting applications for an innovative, energetic and committedHigh School Special Education Teacher to join us for the 2020-2021 school year.
Please submit your application or send your resume directly to Christine Ginty, at christine.ginty@lha.net for consideration.
DETAILS:
Gary Lighthouse College Preparatory Academy is an established 9th-12th grade school striving to make positive changes in public education in Gary, Indiana.

We are currently collecting resumes for teaching candidates interested in High School Special Education Opportunities for the 2021-2022 school year.

All licensed teaching candidates interested in a school focused on rigorous academics, restorative practice and innovative lessons will be highly considered.
Will you be the next strong addition to our 2021-2022 team of change-agents in the classroom? Find out by applying now!
Skills & Requirements
EDUCATION:Bachelor's degree required, preferably in Education
SUCCESSFUL CANDIDATES WILL POSSESS:
Two (2) years prior teaching experience preferred

Required State teaching certificate/licensure

Strong desire to work within an innovative, urban educational program

Proven track record of raising student achievement scores in an urban environment

Ability to use data to inform instruction and decision-making related to student achievement

Ability to turn best practices into high quality, goal-driven results

Highly effective writing, oral and interpersonal skills to communicate with a varied audience

Data management tools, organizational tools, computer skills (Word, Excel, Powerpoint and Outlook)
Qualifications