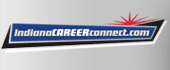 Job Information
Hard Rock International

MANAGER - SALES & CATERING

in

Gary

,

Indiana
The incumbent in this position is responsible for implementing a sales action plan for the development of the designated market segments which includes telephone/direct mail solicitation. Prepare proposals and/or contracts to advise prospective customers of meeting space and/or banquet date, space, and rate availability. Compute and quote prices for same with prior approval from President.
(These functions are intended as a general illustration of the work performed in this job classification and are not all inclusive for this position)
Creates an atmosphere that induces guests to make Hard Rock Casino Northern Indiana their choice for gaming entertainment; responsible for actively building and retaining guest relations and acts as a mentor to team members in order to provide superior guest service.

Creating new business by contacting potential clients and previous clients

To ensure the achievement of sales objectives on a monthly, quarterly, and yearly basis

Ensure collection of payment for events.

Ability to monitor and analyze department budget and budget constraints.

Conduct site tours of the facility.

Meet or exceed quarterly and annual sales revenue goals.

To solicit group and banquet business through action plan preparation and execution

Welcome and greet every guest in order to improve their satisfaction and to promote positive guest relations.

Adheres to food and beverage policies, Beverage Standard Operating Procedures and State Liquor Laws.

Responsible for abiding to all cash handling policies and procedures as outlined in department SOP's, Standard Operating Procedures.

Coordinates with all departments and assists Marketing in coordinating events.

Prepares forms, reports, charts, and graphs for review by Operating Committee.

Demonstrates excellent customer service and communication skills with both internal and external guests.

Conduct other department related duties and assignments as directed by management.
NON-ESSENTIAL JOB FUNCTIONS
Attend seminars when needed.
EDUCATION AND /OR EXPERIENCE REQUIREMENTS:
(Related education and experience may be interchangeable on a year for year basis)
This knowledge and these skills are typically acquired through a high school diploma or equivalent. Minimum of 3-5 years' experience in a selling environment preferably selling in the hospitality, gaming, entertainment markets.
ADDITIONAL REQUIREMENTS: (Licenses, Certifications, Testing, etc.):
Must obtain and maintain all licenses / certifications per Federal, State, and Indiana Gaming Commission.

Must successfully pass background check.

Must successfully pass drug screening.

Prior experience in the Gaming industry strongly preferred.

Must be twenty-one (21) years of age.

Must be able to work holidays and weekends, as well as flexible shifts.
KNOWLEDGE OF:
Excellent verbal and written communication and negotiation skills.

Advanced knowledge of competitive market.

Must be proficiency in Microsoft, Excel, Word, PowerPoint and Outlook

Excellent organizational and professional business writing skills required.
ABILITY TO:
Must be able to deal professionally with senior level executives and their staff.

Good verbal and written communication skills are a must.

Must be willing to work a flexible schedule.

Must have the ability to withstand noisy and smoke-filled environments.
The above information on this description has been designed to indicate the general nature and level of work performed by team members within this classification. It is not designed to contain or be interpreted as a comprehensive inventory of all duties, responsibilities and qualifications required of team members assigned to this job. The Team Member understands that employment with the Company is at-will and that no express and/or implied contract of employment exists unless it is in writing and signed by the Department Head. The Team Member further understands that conditions may require the Company to modify this Job Description and that the Company reserves the right to exercise its discretion to make such changes.
Requisition Number: 2021-16990
Street: 5400 West 29th Avenue